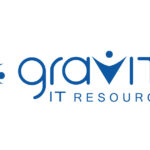 Gravity IT Resources
Job: Blue Prism RPA Developer
Location: Miami, Florida (Remote Position)
Job Type: Direct Hire
Referral Bonus: $1000+
Must be US Citizen / Green Card Holder
**No 3rd Parties**

Overview:
Gravity is looking for an RPA Developer II with a focus on Blue Prism development and support.
Principle Duties and Responsibilities:
Design process solutions in accordance with standard Blue Prism design principles and conventions.

Configure new Blue Prism processes and objects using core workflow principles that are efficient, well-structured, and maintainable.

Accurately analyze and estimate new automation-related processes, quickly assessing feasibility.

Identify and communicate technical infrastructure requirements.

Create and maintain automation-related documentation.

Support existing automation and implement changes following established change control processes.

Resolving issues that arise in day to day running of Blue Prism processes and providing timely responses and solutions as required.

Identify and communicate automation risks and issues with the team.

Assist in certification of governance controls on a quarterly basis.

Implement database changes, and SQL queries as needed.
Education and Experience Required:
Bachelor's degree OR 3+ years in the IT field is required

2+ years of Blue Prism experience in a developer role

2+ years of professional experience as a Full stack web developer

1+ years of experience with Azure cloud
Additional Skills:
Ability to write code and unit test work

Ability to work within a team

Ability to understand VBA logic

Experience with Git version control

Arrive to work on time

Follow directions from a supervisor

Work independently of daily supervision

Interact well with co-workers and associates at all company levels
Juan.Rios