Bullhorn System Administrator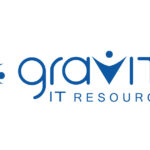 ESSENTIAL JOB FUNCTIONS:          
 
Works to troubleshoot, research, and escalate issues as necessary, proactively keeping end users aware of status and taking responsibility for ensuring that outstanding issues are addressed in a timely manner.

Works with vendor to supports upgrades, patches, and testing of system changes.

Work cross-functionally with multiple internal teams but primary focus will be in one or more of the following areas: Recruiting, Account Management, Scheduling, Time Tracking, Learning, and Reporting

Design, develop and modify CRM system to suit organizational needs.

Develop and support integrations (EIB), for inbound and outbound data exchange between SMART systems, Workday and other internal/external systems.

Build reports and dashboards using report writer and prepares scheduled reports to support all employees
KNOWLEDGE, SKILLS AND ABILITIES:
 
Very good understanding of general SMART locums recruiting functions and processes.

Integration & implementation experience.

Excellent verbal and written communication skills.

Ability to build and provide training on key systems

Ability to think outside the box.

Strong analytical and problem-solving skills.
EDUCATION AND EXPERIENCE: 
 
At least 2 years of hands-on ATS/CRM systems administration and support experience

Previous experience with Bullhorn and other CRM systems preferred