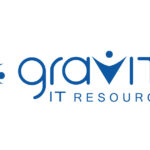 Gravity IT Resources
The Business Analyst's primary role is to study, discover and clarify the needs, behaviors, and goals of technology consumers and serve as a liaison, sharing and clarifying the consumers' interests with their specific IT development team.
Role and Responsibilities –
Work very closely with the Product Owner and Subject Matter Experts to determine the essential details, value and priority of each business request. Work collaboratively as a part of the development team to develop sometimes ambiguous ideas into valuable IT solutions.
Deal with conflicting ideas and interests effectively and professionally through negotiation and problem solving skills.
Capture important details and communicate clearly and concisely with both business experts and technical team members through face to face conversations, documenting real-time clarifications and design details (e.g. via mockups, whiteboard, wiki updates, …) and written correspondence.
Present your work, or the work of the team, to various audiences including other IT teams, end-users, company leaders and other stakeholders to explain and promote changes and elicit constructive feedback.
Comply with established delivery processes and help examine and evolve team specific guidelines to improve the efficiency and effectiveness of the software delivery lifecycle.
Contribute to elevate the team culture with an open-mind to constructive criticism, sharing honest non-judgmental feedback, and embracing a positive and pragmatic attitude towards continuous improvement.
Skills and Qualifications –
3-5 years minimum BA specific experience
Proficiency in Agile development techniques
A solid understanding of application development, analysis techniques, and tools used in the software development lifecycle.
The ability to interact with and professionally present to a diverse group of stakeholders, including end-users, executives, managers, and subject matter experts.
Able to organize, coordinate, motivate and influence users and teams.
Analytical, problem solving, and strategic thinking skills.
A natural curiosity to explore and try new approaches, technologies and techniques.
Demonstrate an understanding of the importance of the relationship with the Business partners
Be precise, concise and clear in all communication – Excellent verbal and written communication skills.
Be prepared to succeed in a fast moving, rapidly changing environment
Ability to gather and interpret relevant data and information
Must have flexibility and the ability to learn quickly in various technical and creative environments, while delivering quality work within tight deadlines
Protect and take care of our company and member's data every day by committing to work within our company ethics and policies