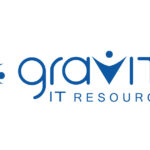 Gravity IT Resources
The ServiceNow BA is Responsible for overall coordination with the service and process owners and technology cross-functional teams to ensure the ServiceNow platform tool features are properly defined, documented, planned, executed, and verified to ensure procedures are in place and meet the business needs and align with the organization's mission. Has a key role in ensuring projects (change initiatives) meet objectives on time and on budget by increasing employee adoption and usage. Focuses on the people side of IT Service Management, coordinating business processes need, gathering business requirements to liaison requirements with the ServiceNow Platform team.
Responsibilities
Define business requirements, manage scope, and coordinate activities with stakeholders to ensure priorities are accurately reflected.
Analytically assess, investigate, interpret, and creatively solve complex business & technical problems.
Develop user stories and use cases that define user and system interaction.
Create test scenarios and develop test plans to be used in testing business applications to verify that stakeholder requirements are incorporated into the system design.
Assist in analyzing testing results throughout the project.
Communicate business analytical deliverables after requirements gathering sessions.
Communicates directly with subject matter experts related to specific project tasks.
Schedules / facilitate requirements sessions and other project-related meetings
Produces use cases/user stories, workflow diagrams, technical requirements, test scripts, and data maps.
Participates in the development of user manuals, training materials, and other documents as needed to enable successful implementation and turnover of the process to the stakeholders.
Problem escalation to Project Manager for project-related issues.
Works closely with the Platform Administrator and all other team members and subject matter experts to plan, manage and deliver new releases and upgrades to the platform.
Works with the platform owner and the platform admin to develop release estimates.
Works with stakeholders to drive adoption.
Assesses group and individual training needs.
Other duties as assigned.
Required Qualifications (Must Have's)
Bachelor's Degree in Computer Science, IT, Computing or equivalent.
ServiceNow experience with ITSM, ITBM, ITOM, or ITAM.
Experience working with QA teams and ability to assist with QA duties as needed.
Experience collaborating with business stakeholders within a cross-functional matrix environment.
Experience gathering IT requirements from client/business partners
Experience gathering IT requirements from client/business artifacts like documents, letters, forms, reports, websites, intranet sites, etc.
Experience documenting detailed, formal requirements including Business Cases, Use Cases, User Stories, Acceptance Criteria / Conditions of Satisfaction, etc.
Experience diagraming detailed, formal requirements including Current State Cross-Functional Process Flows; Future State Cross-Functional Process Flows; Use Case Models; Data Flow Models; SWOT; Business Objective Models; Cause/Effect, Fishbone Diagrams, etc.
Proficient with MS Excel, MS Word, MS PowerPoint, MS Project, and MS Visio
IT and business work experience with a broad range of exposure to various technical environments and business segments.
Experience with strategic planning, business development, or client management and working with a broad range of diverse and complicated business units.
Strong written and oral communication skills.
Strong organizational skills.
Strategic thinking and planning.
Team and collaboration orientation.