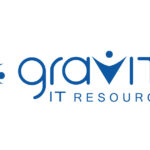 Gravity IT Resources
3-5 years of experience in business systems analysis.
Previous work with retail customer facing applications is preferred.
Individual will be working in an Agile Scrum environment, primarily responsible for (but not limited to) work around a Customer Loyalty project.
They will be writing user stories, wireframes/mockups, defect triaging, and working with cross-functional partners with minimal guidance.
Must be able to demonstrate excellent research, analysis, and learning skills due to the complexity of the space.
Willing to bring alternative solutions to the table based on a strong functional knowledge of applications and industry.
Thrive in a fast-paced environment and adapt to shifting priorities and timelines.
Curious and analytical thinker with ability to identify and proactively solve problems.
Bachelor's degree in Computer Science, Information Systems, Business Administration, or other related field.