Business Intelligence Analyst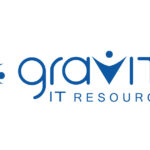 Gravity IT Resources
Job Title: Business Intelligence Analyst
Location: Remote (Utah based candidates preferred)
Job-Type: Contract
Referral Fee: $1,000
Employment Eligibility: Gravity will consider US Citizens, Green Card Holders and those with full-time US Employment Authorization (H-1B Candidates). We are also open to contract or "corp to corp" agreements for highly qualified candidates.
Position Overview:
Gravity IT Resources is looking for a strong BI Analyst to be a part of a team that is helping to build and design a new data warehouse for multiple sources of data across many state and federal programs and their respective IT systems. This data warehouse will be crucial for laying the foundation for gathering data, reporting, and decision making in a large and influential organization.
Duties & Responsibilities:
Interface and deliver insights to business stakeholders, including advanced data visualization and dashboard management supporting better decision making, and enabling continuous improvement. Support data retrieval, transformation, cleansing, analysis, and visualization.

Design and develop new business metrics with clear definitions and computations, with associated technical documentation and lineage.

Write or alter existing code for extract and load scripts

Participate in extracting required data for federal audit purposes Participate in gathering business requirements and working with business on ad hoc queries for projects as they are requested and assigned Help mentor business data team on tools and techniques for reporting out of the data warehouse
Required Experience & Skills:
Skilled in using Business Intelligence analytics/reporting/visualization tools such as Quicksight, Power BI, R Shiny, Tableau, etc.

Experience in data visualization concepts; joining/cleansing data from multiple data sources.

Ability to create reports and dashboards that "tell a story "And assist leadership and stakeholders in making decisions.

Experience developing and testing Business Intelligence components including dashboards and reports.

Good understanding of graphical web design principles, typography, composition, and iconography
Ability to write, troubleshoot and tune complex SQL queries

Experience working with Data Warehouse methodologies including DataWarehouse Architecture and Design

Using logic and reasoning to identify the strengths and weaknesses of alternative solutions, conclusions, or approaches to problems.

Excellent written/verbal communication, interpersonal, and organizational skills required.

Deal with people in a manner which shows sensitivity, tact, and professionalism.