Business Intelligence Manager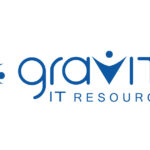 Gravity IT Resources
Job Title: Business Intelligence Manager
Location: Hybrid – Deerfield Beach, FL
Job-Type: Direct Hire
Referral Fee: +/- $2,000
Employment Eligibility: Gravity cannot transfer nor sponsor a work visa for this position. Applicants must be eligible to work in the U.S. for any employer directly (we are not open to contract or "corp to corp" agreements).
Our client is a $18B, Fortune 200 company in the automotive retailing, distribution and services industry. They are currently ranked in the Top 20 companies to work for in the US by Fortune Magazine, Top 20 best companies for diversity and have an amazing work culture and impressive long-term growth prospects.
The Business Intelligence Manager leads the IT Business Intelligence team and focuses on providing insight and aiding in decision-making, drives the reporting strategy for Information Technology, and implements a metrics framework leveraging best practices. The role plans the team's tasks to produce reports and perform meaningful quantitative or qualitative analyses addressing impactful issues or questions. The role collaborates with project stakeholders to design and plan initiatives, and ensures that business intelligence analysts have the tools, training, and understanding to produce effective dashboards, reports, and metrics as well as ensures that project/department milestones/goals are met and adherence to approved budgets. The role is responsible for the evaluation and monitoring of IT performance and achievement of BU and IT outcomes against objectives including supporting ad-hoc analyses requested by IT Leadership.
Responsibilities
Manage team of analysts in their daily work by prioritizing work and projects, managing workloads and ensuring delivery of work products based on priorities, capability and capacity

Provide broad technical direction and develop a business intelligence culture, putting data and analytics at the center of decision making, including the delivery of on-demand and interactive BI/visualization solutions leveraging PowerBI and Azure

Oversee the development, implementation, and adoption of visualizations to increase the access to and utility of information associates and leadership need to fulfill their responsibilities. This may include reporting on Projects, Programs, Resources, Demands, Financials, Lifecycle, Incidents, Staffing, and other topics of importance.

Develop and prepare strategies for BI processes, data governance, and data quality management

Participate in and contribute to the data governance committee

Collaborate with stakeholders on the creation and delivery of policies and procedures related to business intelligence solutions

Foster and evangelize a focused and pragmatic approach to using advanced analytics to drive outcomes and positive customer experiences

Work with the data warehouse team to design and implement the strategy needed to methodically and iteratively structure, test, validate, and communicate data-driven insights from data available

Report on key metrics to leadership and management along with recommendations for improvement

Align key metrics with industry-acceptable, best practice frameworks

Stay abreast of technology in the Business Intelligence areas, general trends in reporting tools, infrastructure interfaces, and interface design

Prioritize and coordinate the introduction and validation of new data sources to the data lake

Assess and anticipate resource needs including skills, training, and education requirements for the team

Ensure reporting requirements are documented, report documentation is maintained, and associates are cross-trained

Manage and periodically review user access to reporting workspaces

Collaboratively develop annual incentive metrics, manage the development of dashboards for bonus payout, and communicate the goals to associates

Develop and maintain positive working relationships with stakeholders, leadership, and management
Qualifications, Skills and Abilities:
B.S. in Mathematics, Economics, Computer Science, Engineering, Information Management, Statistics or related field required

Masters in Statistics, Applied Mathematics, Data Analytics, Operations Research, Engineering, or closely related field preferred

At least 7 years of relevant work experience demonstrating domain knowledge in the following areas: statistical modeling, machine learning, data warehouses and lakes, artificial intelligence, data models, database design development, data mining and segmentation techniques, and MS Power Platform (PowerBI, Power Automate, etc.)

1 – 3 years supervisory experience required

Ability to identify key insights that help solve business problems

Experience with DAX and SQL required, MDX and Python preferred

Knowledge of and experience with reporting packages (Power BI etc.) and databases (ADLS, SQL etc.) required, Power BI knowledge strongly preferred

Strong analytical skills with the ability to collect, organize, analyze, interrogate, and disseminate significant amounts of information with attention to detail and accuracy

Exceptional presentation skills

High level of business acumen and understanding of operational KPIs

Advanced understanding of best practice analysis, programming, and visualization techniques

Ability to convey technical concepts and related considerations to non-technical stakeholders and translate data insights into data storytelling to convey key messages and themes

Familiar with Information Technology Infrastructure Library (ITIL) framework

Understanding of or experience with ServiceNow and NetSuite a plus

Ability to manage time effectively and adapt quickly to changing priorities

Experience in forming and leading virtual teams and collaborating across large, matrix organizations

Ability to create and foster strong cross-functional networks and provide strategic consulting

Highly skilled at building trust and influence, driving for results with and through people
Ryan.Glenn