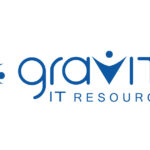 Gravity IT Resources
Job Title: Business Process Analyst
Location: Remote
Job-Type: Contract
Referral Fee: $200/month
Employment Eligibility: Gravity cannot transfer nor sponsor a work visa for this position. Applicants must be eligible to work in the U.S. for any employer directly (we are not open to contract or "corp to corp" agreements).

Position Overview:
The Senior Business Process Analyst will be part of the Business Process team within the Corporate Information Technology organizations focused on supporting and enhancing our end to end business processes.
The Senior Business Process Analyst will be meeting with different business stakeholders to identify and discuss key business areas and processes that require improvement. The ideal candidate will have experience with process mapping and process reengineering in areas including, but not limited to Lead to Opportunity, Quote to Cash, Finance and Customer Support. Subsequent duties include documenting existing processes (flows and narratives), analyzing existing processes, interviewing staff, gathering data, and creating new business processes in line with business stakeholders' expectations.
Our client is a leading developer of cloud, SaaS Human Capital Management (HCM) software. They have a "People First" culture and have been ranked as the #8 in Fortune Magazine's "Top 100 Companies to work For" and the #1 Software company to work for by Great Places to Work.

Essential Duties and Responsibilities:
Document all current state end to end business processes using business process modeling notations
Proactively identify opportunities for process efficiencies via process change.
Lead process redesign workshops
Monitor process performance, provide ongoing feedback
Build and maintain relationships with corporate and regional stakeholder
Collaborate regularly with the global user community to understand new initiatives that could lead to new and/or updated processes
Proactively identify process adherence issues and corresponding training opportunities for the broader user community
Proactively identify opportunities for process efficiencies via system enhancements
Partner with business units and IT Business System Analysts to ensure system enhancements requirements are clear, documented and signed off
Collaborate with business units to ensure appropriate test plans are in place for each documented business process
Qualifications:
7-12 years of experience as a business facing analyst
Expertise in business process modeling (BPMN preferred); expertise in business process modeling tools (Visio, iGrafx, Lucidchart, Bizagi)
Demonstrated expertise with business process management; experience with Salesforce.com or other large CRM solutions
Experience with Cognos or other BI solutions Experience supporting a global organization; demonstrated ability to manage multiple priorities in a fast paced environment
Strong verbal and written communication skills; proficient in documenting business requirements; experience with User Acceptance Testing
Experience with Change Management activities; Lean/Six Sigma Certification
Experience in Lead to Opportunity, Quote to Cash, Finance and Customer Support is beneficial, not required
Stephanie.Grassi