Business Process Mining Architect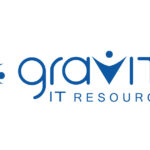 Gravity IT Resources
Title: Business Process Mining Architect
Location: Charlotte, NC (Hybrid) OR Houston, TX (Hybrid)
Our client is building a Digital Technology team and hiring a Business Process Mining Architect reporting to the Digital Technology Manager. This team has global responsibility for digital technology applications and is responsible for implementing RPA and BPM across the organization and overseeing related automation activities, governance processes, and performance metrics. The selected candidate will drive successful adoption and maturity of Albemarle's Business Process Mining technology, Celonis, in order to meet customer requirements, accelerate time to first value and drive measurable business impact.
Core Responsibilities
Collaborate directly with process owners, subject matter experts and IT to understand their goals, objectives and requirements and translate them into Celonis technical requirements
Connect the Celonis platform with the on-premises/cloud ERP & IT systems
Extract and transform data and load into the Celonis platform
Design process and process-specific dashboards, analyses, and reports
Organize and lead onsite workshops
plan, schedule, and manage project timelines and activities from project kick-off through training to ensure each project is delivered on time and meets requirements
Operational Responsibilities
Design and document the definition, design, configuration, testing, deployment and integration of new, modified and/or enhanced automations
Lead and/or participate in testing activities, including integration testing, end-to-end process testing and user acceptance testing
Lead and/or participate in the problem identification/error resolution process, including tracking, repairing and reporting defects
Lead and/or participate in various types of interviews, meetings or workshops to define and design BPM solutions for Albemarle.
Create, edit, revise and finalize life-cycle deliverables such as requirements specifications, solution design documents, and operating instructions (i.e. standard operating procedure)
Create and maintain process, technical, project or other documentation, as may be required, to support configuration, project management, and training
Support quality assurance activities as needed
Qualifications
Bachelor's degree in Computer Science, Information Systems, or related field preferred.
2+ years working with Celonis
Demonstrated knowledge and expertise in SQL
7+ years of experience in business intelligence, data engineering, business analytics or a similar field
Understanding of ETL jobs, data warehouses/lakes, data modelling, schema design
Knowledge of business processes and/or SAP ERP software
Previous experience working directly with senior business leadership translating business needs into project requirements.
Self-starter with the ability to learn new tools, systems, and processes quickly.