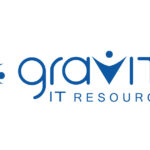 Gravity IT Resources
Title: Business Systems Analyst
Job Type: Direct Hire
Location: Remote (EST)
Position Overview:
Gravity is looking for a Technical Business Analyst to spearhead our client's Clinician Data Analytics efforts.
The successful candidate will be action oriented and possess strong communication skills with the ability to work with executive/Sr. leadership.
Our client is proud to be the leading physician practice in the U.S., driven by a commitment to quality and safety and supported by a world-class operating team. This organization has 16,000+ clinicians and provides the highest quality medical staffing, administrative support and management across the full continuum of care, from hospital-based practices to post-acute care and ambulatory centers. Their purpose is to perfect the practice of medicine, every day, in everything they do.
JOB DESCRIPTION OVERVIEW:
This position is responsible for the leadership, facilitation, analysis and documentation tasks necessary to articulate the business' vision and needs to technical stakeholders. It includes analyzing problems, establishing business cases and ROIs, identifying alternative solutions, recommending and implementing systems, and/or enhancements for problem resolution. Business Analysts within an IT context defines and elaborates solution requirements or participates in solution design with business stakeholders while maintaining a separation with technical design.
PERSONAL ATTRIBUTES:
Self-motivated and directed.

Keen attention to detail.

Proven analytical and problem-solving abilities.

Developing and presenting presentations for all levels of stakeholders

executives, management, and lower-level subject matter experts

Strong organizational skills

Ability to effectively prioritize and execute tasks while under pressure

Strong listening/comprehension skills to clearly understand the customer's ask/requirement

Ability to digest complex asks and provide information in a clear and concise manner

Ability to communicate ideas in both technical and user-friendly language.
ESSENTIAL DUTIES AND RESPONSIBILITIES:
Oversees cross-functional teams tasked with solving business issues, which require a technical solution providing subject matter expertise with regard to system functionality and capabilities for stakeholders.

Participates in strategic meetings to review, evaluate, and/or propose new business opportunities through the implementation/enhancement of technical solutions, which are intended to improve customer relationships, operating efficiencies, and/or add business benefits.

Identifies detailed requirements from business users through interviews, documentation, and facilitated working sessions for approved projects and enhancements.

Partners with stakeholders and business representatives to identify necessary department resources to meet defined objectives.

Leads team in analyzing information and prioritizing requirements to gain an understanding of the business needs in order to provide recommendations for solutions. Evaluates relative feedback and ROI to effectively align projects.

Creates comprehensive business process models and maps, business glossaries, data models and mock-ups/prototypes based on requirements, capturing pertinent process step details and metrics details in design documents so that opportunities for process improvements, benchmarks, key performance indicators, current metrics, and target objectives can be recognized establishing benefits realization objectives.

Analyzes transformation of data into value-added information: where to source it, how to integrate it, and how to enhance and deliver it as analytic insight to support business decision making.

Structures and develops test plans (e.g. test objectives, test cases, test data and test scripts) for executing unit, integration, system and/or acceptance testing in order to ensure the solution meets the business requirements.

Manages acceptance testing with the business users performing system configuration and integration testing including the functionality, performance, and fit-for-use to ensure original requirements are met and defined constraints are controlled.

Manages work plans, timelines, and budgets. Assesses project impacts through consultation with the business, management, regulatory, IT, quality assurance, validation, and training teams.

Administers, through cutover planning and coordination with stakeholders, implementation of necessary business changes/additions to enterprise applications or integrated third party systems after testing is complete in order to ensure successful solution delivery.

Develops, maintains, and provides technical subject matter expertise in order to convey and communicate capabilities, and delivers knowledge transfer to appropriate personnel for skill development.

Carries out responsibilities according to the organization's policies and procedures, best practices, as well as in accordance with state, federal, and local laws, including applicable safety rules and regulations.

Performs related duties as assigned.
QUALIFICATIONS / EXPERIENCE:
Bachelor's degree in related field from an accredited college or university and five (5) to seven (7) years enterprise system experience with at least three (3) years performing the role of a Business Analyst, and two (2) years at a team lead level preferred; or an equivalent combination of education and experience.

Excellent interpersonal communication skills with an orientation towards professionalism and customer service are required (including ability to work diplomatically with a diverse workforce).

Demonstrated analytical ability to solve complex technical problems.

Demonstrated ability to communicate effectively (both oral and written).

Knowledge and experience in developing Use Cases and User Stories is a must.

Knowledge and experience in Business Intelligence is a MUST.

Knowledge and experience in the following areas are highly desirable:

Business Architecture

Agile Business Analysis

Lean Six Sigma tools and techniques (w/ statistical analysis)

Experience in coordinating simultaneous assignments by assessing project deadlines, establishing work priorities, and coordinating personal work schedules.

Experience with project management to plan and execute complex activities. Experience with Agile methods a plus.

Resourcefulness, ingenuity, and maturity in decision making and problem solving.

Ability to work with minimal direction/supervision.

Strong organizational and analytical skills accompanied by flexibility to quickly adapt to and new business environment.
PHYSICAL / ENVIRONMENTAL DEMANDS:
Job performed in a well-lighted, modern office setting

Occasional lifting/carrying (10 pounds or less)

Periodic overtime; evening or weekend work

Occasional stress

Occasional travel

Prolonged sitting

Prolonged work on computer/PC
This position may require manual dexterity and/or frequent use of the computer, telephone, 10-key, calculator, office machines (copier, scanner, fax) and/or the ability to perform repetitive motions and/or meet production standards to comply with the essential functions. Also, may require physical and/or mental stamina to work overtime, additional hours beyond a regular schedule and/or more than five days per week.