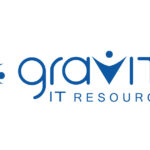 Gravity IT Resources
Job Title: Buyer
Job Type: Direct Hire
Location: Cincinnati, OH
Work Authorization: US Citizen or Green Card Holder
Referral Fee: +/-$1200
POSITION SUMMARY:
Gravity is looking for a Purchasing Agent who will be responsible for the daily management of the domestic and / or international purchase order functions. The incumbent will work closely with the Production Planners and Production Manager along with Central Planning to ensure domestic purchase orders flow through the respective documented procedure thus meeting and/or exceeding customer expectations.
AUTHORITIES AND RESPONSIBILITIES:
Issues, tracks, and closes out purchase orders (P.O.) in SAGE 100 based on customer purchase orders and internal needs.

Maintains Approved Supplier list per ISO 9001:2015 Processes and Procedures Manual.

Maintains delivery schedule on open purchase orders. Closes purchase orders upon receipt and confirmation from the shipping clerk the items have been received in SAGE 100.

Accepts and processes Material Requisition Forms from accounting, administrative, engineering, and manufacturing departments.

Issue requests for quotes/proposals (RFQ/RFP) and select best source consistent with the cost, quality, and delivery requirements. Reviews request for quotation (RFQ) for materials with more than one approved supplier.

Negotiates with approved suppliers for additional discounts on high volume purchase orders; and manage long term pricing agreements on critical commodities.

Interfaces with accounting to ensure the accounts payable/receivable and credit functions check and balance with the P.O. process. Complete purchase request with domestic and international suppliers by inputting purchase orders, expediting deliveries and verifying all transactions.

Notifies Central Planners when requisitioned supplies are non-conforming or delayed. Collaborate with Quality and Engineering to evaluate non-confirming material requests and RMA requests with supply chain partners

.

Ensures all P.O. and RMA paperwork is completed accurately, on time, and tracked as necessary.

Support and lead process and procedures that drive appropriate inventory levels consistent with targeted inventory goals as set by management.

Interfaces with receiving department to ensure smooth flow of P.O. receivables.

Perform other duties as necessary or instructed.
EXPERIENCE/SKILL SET/TRAINING:
Bachelor's degree in Supply Chain / Engineering required or five plus years of related experience

Good oral and written communication skills.

Meet annual training requirements per ISO 9001:2015 quality program.

Proficient in Microsoft Office Suite (Word, Excel, PowerPoint)
Ali.Ryan