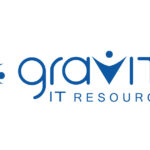 Gravity IT Resources
Job Title: Change Manager
Location: Remote
Job-Type: Direct Hire
Referral Fee: $200/month
Employment Eligibility: Gravity cannot transfer nor sponsor a work visa for this position. Applicants must be eligible to work in the U.S. for any employer directly (we are not open to contract or "corp to corp" agreements).

Position Overview:
A change manager will play a key role in ensuring projects (change initiatives) meet objectives on time and on budget by increasing employee adoption and usage. This person will focus on the product side of change, including changes to business processes, systems and technology, job roles and organization structures. The primary responsibility will be creating and implementing change management strategies and plans that maximize employee adoption and usage and minimize resistance. The change manager will work to drive faster adoption, higher ultimate utilization of and proficiency with the changes that impact employees. These improvements will increase benefit realization, value creation, ROI and the achievement of results and outcomes.
Essential Duties and Responsibilities:
Lead and implement change initiatives related to business processes and technologies.

Drive adoption and proficiency of changes within the organization in compliance with clients Change Management methodologies.

Identify how change will impact people, processes, systems, technology & leadership.

Develop project strategies and plans, including stakeholder assessment, communications, leadership alignment organization transition, change readiness, capability transfer, and end user training.

Develop short and long-term goals, KPIs, and objectives, and develop and execute against annual operational plan.
Qualifications:
Minimum 3 years of experience as a Change Manager

Change management certification within any methodology

Proven experience at a midsize to large company

Ability to create training maps/documents