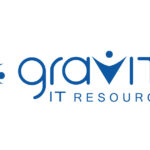 Gravity IT Resources
Job Title: Change Manager

Job Location: Hybrid
Job-Type: Direct Hire

Work Eligibility: USC/GC

Referral Fee: +/- $1,000



Job Description:

Gravity is seeking a Change Manager who will play a key role in ensuring projects (change initiatives) meet objectives on time and on budget by increasing employee adoption and usage. This person will focus on the people side of change, including changes to business processes, systems and technology, job roles and organization structures. The primary responsibility will be creating and implementing change management strategies and plans that maximize employee adoption and usage and minimize resistance.

Job Duties & Responsibilities:

Lead and implement change initiatives related to business processes and technologies.

Drive adoption and proficiency of changes within the organization in compliance with client s Change Management methodologies.

Identify how change will impact people, processes, systems, technology & leadership.

Develop project strategies and plans, including stakeholder assessment, communications, leadership alignment organization transition, change readiness, capability transfer, and end user training.

Develop short and long-term goals, KPIs, and objectives, and develop and execute against annual operational plan.