Communications & Process Admin Analyst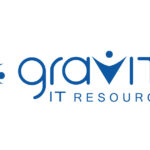 Gravity IT Resources
Job Title: Communications & Process Admin Analyst
Location: Deerfield Beach, FL
Job-Type: Contract
Referral Fee: +/- $250 plus +/- $45/Month
Employment Eligibility: Gravity cannot transfer nor sponsor a work visa for this position. Applicants must be eligible to work in the U.S. for any employer directly (we are open to contract or "corp to corp" agreements).
Position Overview:
Gravity is looking for a Communications & Process Admin Analyst. The primary function of the role is to support the compensation team in the creation and management of content for internal stakeholders in addition to collaborating with the team to document and implement new business processes.
Identify areas for process improvement

Create and present process improvement reports and team progress

Administer the update of process and procedure policies and documentation

Coordinate communications flow/timing to stakeholders

Tailor messages to a diversity of audiences (Executives, HR, General associate population)

Assess and report on the effectiveness of communication strategies

Organize team meetings, source discussion topics and create agenda for meetings including team-building questions/exercises

Identifies communications opportunities to inform and engage associates

Develops, administers, executes and evaluates strategies that support the objective of associates communications

Support project management activities (e.g., project plans, project schedules)

Qualifications:

At least 1-year experience as a executive assistant or admin
Knowledge of Excel and PowerPoint
Great oral and written communication skills
Ability to collaborate and work effectively in a team environment
A 4-yr college degree or equivalent is preferred.
Jon.Hoppensteadt