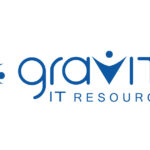 Gravity IT Resources
Job Title: Compensation Analyst
Location: Hybrid – 4 days onsite, 1 day remote
Job-Type: Direct Hire
Employment Eligibility: Gravity cannot transfer nor sponsor a work visa for this position. Applicants must be eligible to work in the U.S. for any employer directly (we are not open to contract or "corp to corp" agreements).
Position Overview:
Our client is looking for two Compensation Analysts to join their team.
The successful candidate will have at least 1 year of experience in compensation administration and the ability to effectively communicate with stakeholders.
Our client is a leader in the cruising industry and the third largest cruise line in the world by passengers. They have been the premier innovator in the cruise line industry for over 54 years.
Primary/Essential Duties & Key Responsibilities:
Assists with the administration and implementation of the organizations' compensation programs, processes and policies for domestic and international positions.
Analyzes and monitors data trends to make compensation recommendations.
Ensures recommendations align with business objectives, are competitive with market and comply with all applicable laws and regulations.
Partner with business leaders to review new or updated job descriptions.
Ensure descriptions accurately reflect the work being performed by incumbents and that responsibilities are aligned with the proposed level of the position.
Assess respective duties to determine appropriate classification based on FLSA guidelines.
Benchmark jobs against survey data and other market intelligence to determine competitive compensation ranges and equal pay for positions.
Review and approve salary recommendations for promotions, new hires and internal transfers.
Conduct data and cost analysis as needed; prepare summary reports of job analysis, compensation analysis and budget impact information as needed.
Lead the completion of compensation surveys from other organizations using positions and data.
Assist with annual compensation processes such as merit increases, promotion requests, bonus calculations, equity awards and Employee Stock Purchase Plan enrollment and purchases.
Partner with HR Budget Analyst to ensure headcount is aligned in the HR system with was submitted to Finance.
Communicate updates to HR Coordinators as needed.
Develop and prepare standard and/or ad hoc HR reports and dashboards for review by executives, management and other stakeholders.
Conduct HRIS testing for system enhancements.
Audit the HR systems to ensure data integrity and accuracy.
Perform other job-related duties and projects as needed.
Required Qualifications:
Minimum 1 year experience in compensation administration within a Human Resources department.
Compensation experience in a public company with a broad range of positions is preferred.
Excellent command of English language sufficient to review and edit job descriptions.
Intermediate or above skill set of Microsoft Office Suite with special emphasis in Excel.
PeopleSoft or other HRIS experience preferred.
Proficient with compensation research and data analysis.
Effective interpersonal skills to work with various members in the department.
Problem-solving skills and the understanding of HR processes and best practices.
Ability to handle multiple tasks and priority changes in a fast-paced environment.
Knowledge of and ability to apply provisions of the FLSA and basic labor law practices.
Analytical skills and detail orientation mindset required.
Equal Employment Opportunity
Norwegian Cruise Line Holdings Ltd. and its subsidiaries are equal opportunity employers, and all qualified applicants will receive consideration for employment without regard to race, color, religion, sex, sexual orientation, gender identity, genetic information, national origin, protected veteran status, disability status, or any other characteristics protected by law.
Bachelor's Degree in Human Resource Management, Business Administration or related field of study; or any equivalent combination of relevant education, skills, training and experience.
Stephanie.Grassi