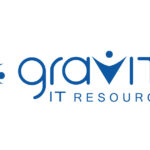 Gravity IT Resources
Job Title: Compliance Analyst
Location: Charlotte, NC
Job-Type: Contract
Referral Fee: $1000
Employment Eligibility: Gravity cannot transfer nor sponsor a work visa for this position. Applicants must be eligible to work in the U.S. for any employer directly (we are not open to contract or "corp to corp" agreements).
Position Overview:
Gravity is looking for Compliance Analyst to spearhead our client's compliance regulation efforts.
The successful candidate will possess a high level of understanding of compliance codes, and experience working with internal employees. Comprehensive knowledge of STAR software platform and experience handling complex trading issues are also required.
Our client is a global investment management firm. They source differentiated opportunities and build long-term portfolios across public and private fixed income, real estate, ad specialist equity markets. With investment professionals based across the globe, the firm is able to effectively serve its clients and their 350 billion AUM.
Duties & Responsibilities:
· Through a thorough understanding of the code of ethics, handle complex personal trading issues for the firm
· Ensure timeliness and thoroughness of personal trading management reports
· Identify best practices and other potential code enhancements
· Maintain and update a list of non-Barings associates that are subject to the code
· Work with new hires and help them understand all investment compliance standards with the firm
Required Experience & Skills:
· 3+ years of experience in an investment adviser compliance role, operating under Code of Ethics
· 3+ years of experience working with new hires to get them up to speed on compliance standards
· 3+ years of experience working in the STAR compliance platform strongly preferred
· 3+ years of experience where you are tasked with
· Certifications in the compliance space are preferred but not required