Credit Risk Analyst – Audit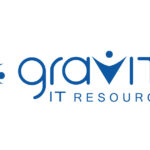 Job Title: Credit Risk Analyst – Audit
Location: Remote
Job-Type: 6- month contract (potential to convert full-time)
Employment Eligibility: Gravity cannot transfer nor sponsor a work visa for this position. Applicants must be eligible to work in the U.S. for any employer directly (we are not open to contract or "corp to corp" agreements).
Position Overview:
Gravity is looking for a Credit Risk Analyst with Internal Audit experience. The ideal candidate will come from a banking background (specifically with credit risk) and have strong knowledge of how to identify and document missing credit risk controls in addition to completing standard control operating effectiveness testing. Our client is a leading provider of audit, tax, and consulting services.
Duties & Responsibilities:
Understand how a loan arrives at the client, underwriting and credit analysis including the rating (PD) processes, approvals, and systems that are required, and the booking process.

Understand loan monitoring and the various reports used, as well as the process for when a loan starts to fail, identification of the failure, and what accounting and other provisions need to occur.

How the pool of assets gets securitized and the laws and regulations that are required to maintain that pool of securitized assets.

Ideally, the individual would have experience with 1st line work in this area as well as internal audit experience.
Required Skills/Experience:
Knowledge of securitization of the deals that they underwrite

First line experience in Credit Risk (MUST HAVE)

Ability to monitor, rate, and add products on watchlist

Notify appropriate groups if/when the product is underperforming

Ability to identify and record missing controls for various products within credit risk

Internal Audit experience– specifically in assessing and implementing controls in credit risk (MUST HAVE)

Testing and validation of credit risk controls

Knowledge of risk and controls process around credit risk and products

Ability to document audit workpapers in detail

Ability to challenge investment bankers, and second line of defense

Knowledge of credit risk including but not limited to banks, project finance, oil and gas, and corporate organizations

Analyzing delinquencies weekly, bi-weekly and taking appropriate action

Analyzing and updating the probability of default and the Fed classification ratings