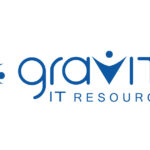 Gravity IT Resources
Job title: CRM Solutions Lead
Location: Remote
Time Zone: EST Time Zone
Duration: Full Time
Work Authorization: USC/Green Card Holder
Position Overview:
Private Markets CRM Solutions Lead
Private markets firms engage our client for best practices in selecting and implementing a CRM solution for fundraising, investor relations, deal sourcing, pipeline management and a wide range of other use cases. In response to rapid growth within the CRM practice and significant market opportunity, our client has created a leadership position to lead the practice in North America. This position will report to the Executive Director, Front and Middle Office solutions and will be responsible for delivering consulting services within the practice area as well as working closely with the broader leadership team on new business opportunities and development of new service offerings. The ideal candidate will have expertise in software solutions within the practice area, excellent communication skills, and the drive to lead the build out of the practice.
Key Responsibilities:
• Oversee the delivery of services for system selections, implementations and advisory inclusive of target operating models, CRM best practice advisory, processes evaluation, platform delivery & enablement.
• Attend status meetings, lead steering committee presentations, and manage risks and issues.
• Ensure a high-quality client experience from sales through to delivery and project close.
• Differentiate our client's services and continuously build client confidence by demonstrating superior knowledge and expertise of CRM best practices
• Serve as subject matter expert in relevant situations
• Recruit, train and develop team members to enable the practice to scale
• Develop relationships with key client stakeholders
• Develop relationships with technology vendors and partners
• Clearly articulate the our client's value proposition for the practice area
• Collaborate with Marketing on content development and client/prospect communications
• Track revenue and margin goals for the practice
• Maintain services volume (target) attributed to CRM practice area
• Report progress toward KPIs and practice trends to leadership
• Craft presentations, proposals, and statements of work
• Develop new service offerings with input and guidance from the broader leadership team
• Engage with other teams within the organization to expand the practice footprint to other clients
Required Skills & Experience
• 8+ years of experience in private equity operations, with specific expertise in leveraging CRM solutions for fundraising, investor relations, deal sourcing, and deal pipeline management
• Hands-on experience with software solutions such as DealCloud, Salesforce-Private Equity builds such as Cloud Theory, Affinity, Backstop, Dynamo CRM
• Ability to coach and develop others and build out a team
• Outstanding written and verbal communication skills
• Strong critical thinking and problem-solving skills
Nice-To-Have
• Business development experience from a professional services firm
• Established network with decision-makers at private equity firms