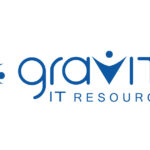 Gravity IT Resources
——————————————–Background————————————————————-
Date: 12/6/22
Account Manager: Jack McGuire
Client Name: Tetra Tech
Contact Name/Title: Jeff Dickerson
Position Title: CRM Support Rep
Search Category (Contract/C2H/Direct Hire): Direct Hire or Contract-to-hire
Geographic Worksite Location (City/State): In Maitland or close enough to travel to Maitland once month/Certain states are fine for remote depending upon tax status
Onsite Work Requirement (100% Onsite/Hybrid/Fully Remote): Remote with being on sight once a month
2 days a month (on average) on site in Orlando

Will be compensated
Details on Hybrid (Days per Week/Month Required Onsite & Can Hire Live Outside Local Market): Can work outside local market, IF they have willingness to travel to Maitland once a year, and IF the state has lower taxes (Case by Case basis)
HIGH preference FL, NC, Tennessee, Texas (lower salary)
Required Work Authorization (USC/GC only or H-1B): USC or Green Card
————————————————————Client Urgency———————————————————–
What is the downside to the company if this position remains unfilled? (potential financial loss)
Right now the team has only 2 people that are highly knowledgeable and everyone else is kind of siloed in their own roles. They need more people that are knowledgeable and can perform their roles at a high level, while also having the IQ to understand the processes that are going on around them.
—————————————————–Client Desired Outcomes—————————————————–
What is the ultimate objective this hire will accomplish?
Not a learn on the job position; this person must be able to work with Power closely and be able to demonstrate that they have built a solution. They will efficiently work with Power BI, Power Apps & Portals.
————————————————–Technical Skill Qualifications—————————————————
Top 3 Technical Skills
Skill #1: 4+ years general IT experience in software and solution development
Skill #2: 3+ years proven Dynamics CRM
Skill #3: 1+ year PowerApps Portal (PowerApps Pages) – MUST HAVE built a solution
Recommend we request a demo or have a limited portal created to prove skillset
Skill #4: 1+ year PowerBI
Additional Skills
Experience managing Office 365 environments

Experience manage Azure resources, cost monitoring and license management
Day to Day Tasks and Percentage Breakdown
PowerApp & Portals; Dynamics 365; This is not a tradition dynamics position,

The person must have Power BI, Power Apps & Portals; Not a learn on the job position;

Must have the Power experience and be able to demonstrate that they have built a solution.
Maintain and develop RecoveryTrac CMS features and infrastructure

Maintain and develop PowerApps portion of RecoveryTrac Time

Perform periodic security reviews of existing services

Perform capacity management and ensure efficient and adequate licensing is applied

Develop and document existing solutions

Design new solutions and engage stakeholders to achieve buy-in
——————————————————Personality / Cultural Fit—————————————————-
To mesh in/fit in with the existing group, what personality characteristics or management style must they possess?
Hard working

Ability to see the bigger picture outside the macro duties of their role

Team-oriented
—————————————————–Compensation / Benefits—————————————————–
Direct Hire
Salary Range: $90,000-$120,000
Target Salary: $115,000
—————————————————–Employee Value Proposition————————————————
What is your "Employee Value Proposition?"

Tetra Tech was founded in 1972 and is the 3rd biggest engineering firm in North America, operating as a publicly traded company. (21k employees)

This company works with state and federal agencies to provide disaster recovery relief after natural disasters.

They are currently operating at $150/share and generated 3.4 billion last year.

Tetra Tech oversees over 40 different companies and business units and continues to expand further.

Tetra Tech brought on 3,491 employees within the last couple months to help out with the hurricane recovery.

The company is broken into 4 different blocks: preparedness, emergency response, and long term disaster planning.

This position would operate under the preparedness department.

They are the most profitable engineering company, they hold top ranking for each quarter, and they employ only the top technology and software.
——————————————————–Client Hiring Process——————————————————-
1st Interview with: With Bill Hepworth; Technical Product Manager
2nd Interview with: 2nd with Joe and Jeff Dickerson
3rd Interview with: 3rd with Ralph; may try to condense to 2 interviews
——————————————————————-Competition——————————————————-

Why exactly is this position open? (if hiring manager did not already outline above)
They are growing and are the 3rd biggest engineering firm in the country, so every year they have both new and ongoing needs. This increases the workload company-wide, which in turn creates the need for new teams and new positions.
Is someone currently in this position?
No
Are you currently in the interview process with any candidates?
No
Who are we competing with on this search?
Nobody
———————————————————————–Closing———————————————————-
Boolean Search
(Dynamics AND PowerApps AND PowerBI)
Phone Screen Questions
How many years of experience do you have with Microsoft Dynamics?

What kind of projects have you done within Dynamics?

Do you have experience working with the PowerApps Portal (PowerApps Pages)

Have you ever built a solution within Power Platform? Tell me about this.

Do you have experience with PowerBI?
In House Questions

What is your current motivator for finding a new opportunity?

When it comes to working as a CRM Support Rep, what do you think is the most important thing when things get hectic and busy? What kind of processes and steps do you take to ensure that everything is running smoothly?

What kind of role do you see yourself working towards within the next year or 2 years?

How do you stay composed in stressful situations that come with this type of role?

What is most important to you in a job?
————————————————————-Job Description———————————————————
Job Title: CRM Support Rep
Location: Remote (with exceptions)
Job Type: Direct Hire/Permanent
Referral Fee: +/-$1,700
Employment Eligibility: Gravity cannot transfer nor sponsor a work visa for this position. Applicants must be eligible to work in the U.S. for any employer directly
Job Description:
Desired Experience:
4 years general IT experience in software and solution development

3 years proven Dynamics CRM

1 year PowerApps Portal (PowerApps Pages) – Recommend we request a demo or have a limited portal created to prove skillset

1 year PowerBI

+Experience managing Office 365 environments

+Experience manage Azure resources, cost monitoring and license management
Role and Responsibilities
Maintain and develop RecoveryTrac CMS features and infrastructure
Maintain and develop PowerApps portion of RecoveryTrac Time

Perform periodic security reviews of existing services

Perform capacity management and ensure efficient and adequate licensing is applied

Develop and document existing solutions

Design new solutions and engage stakeholders to achieve buy-in
Education
BA Degree preferred or 8 years professional experience in IT field

Preferred Microsoft Certified Professional or equivalent