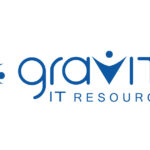 Gravity IT Resources
Job Title: Sr. Business Analyst
Location: Remote (est)
Job-Type: 12-month Contract
Referral Fee: +/- $100
Employment Eligibility: Gravity cannot transfer nor sponsor a work visa for this position. Applicants must be eligible to work in the U.S. (we are open to contract or "corp to corp" agreements).
Overview
As a Business Analyst, you will support the business unit Accounting team with the implementation of Microsoft Dynamics 365 F&O (Finance & Operations) over the next several years, as part of a business unit technology modernization program. D365 F&O will serve as the core operational accounting system and will be the foundation for other modern Supply Chain platforms, including Blue Yonder Supply Chain Forecasting and Manhattan Associates Warehouse Management. The Business Analyst should be a self-driven individual with excellent communication, organization and functional skills to support the Accounting workstream. The candidate is expected to have vast experience in general accounting practices so that they can effectively understand, document and communicate requirements, and serve as a subject matter expert as needed to back up the primary business leads. Experience with Microsoft Dynamics 365 F&O is a strong plus but not required.
Responsibilities
Understand general accounting practices, learn SET's business and represent the accounting department as a subject matter expert during requirements gathering or functional design workshops.

Translate, document and map business requirements into D365 F&O functionality by collaborating with business stakeholders and technical teams.

Analyze and understand user stories, business processes, non-functional requirements, system capabilities, customization, integration, process design and system implementations in order to effectively translate requirements to technical specifications and/or represent the accounting business team as a Subject Matter Expert in design workshops.

Assist in building and implementing SIT and UAT testing scenarios.

Collaborate with project team to define requirements for Microsoft D365 F&O including, but not limited to, workflows, data imports and exports, automation and optimization opportunities.

Keep updated on planned service outages and feature releases with Microsoft D365 F&O. Coordinate with the technical team and business stakeholders to assess impact and develop plans for testing and/or mitigating risks.

Accountable for properly following all IT standards, processes and methodologies as applicable including but not limited to Quality Assurance (QA), Project Management Life Cycle (PMLC) and Software Delivery Life Cycle (SDLC).

Strong Plus: Provide in-depth

knowledge of Microsoft Dynamics 365 F&O within the area of Finance and Accounting.

Strong Plus:

Perform Microsoft D365 F&O configurations within the system and communicate customization requirements to technical team.

Strong Plus: Design, configure and support Dynamics 365 F&O application user security.

Strong Plus: Function as a technical subject matter expert for application design, feature optimization, scalability, user experience, visualization and data integrity.

Strong Plus: Experience with Manhattan Warehouse Management and BlueYonder Planning tool.
Skills and Qualifications
Bachelor's Degree or MBA in financial accounting or equivalent work experience

5+ year experience as an accounting analyst or higher-level experience. Must be able to demonstrate strong understanding of financial accounting practices, processes, GAAP and financial reporting in a corporate environment.

Excellent interpersonal, verbal, written and presentation skills

Fast learner/self-starter with an entrepreneurial work ethic

Effective listening, communication, and great analysis skills

Ability to manage time effectively and adapt quickly to changing priorities in a dynamic work environment

Advanced analytical, critical thinking, problem solving and conceptual skills

Advanced proficiency in Microsoft Excel

Experience with agile delivery methodologies, preferably SAFe

Microsoft Dynamics 365 Finance & Operations implementation or support experience is a strong plus

Experience participating in functional design, configuration and process alignment in the field of financial accounting, supply chain or manufacturing is a strong plus