Data Analyst/Business Intelligence Consultant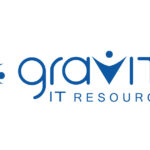 Gravity IT Resources
Job Title: Data Analyst (SQL/Tableau)
Location: Remote
Referral Fee: +/- $1000
Work Auth: USC/GC Holder Only
Job Description:
Our client is seeking a Data Analyst (SQL, Tableau) to create and deliver actionable insights that influence business decisions in the areas of strategy, business planning, competition, KPI development, and new/existing initiatives for analysis and operational optimization. In addition to the data and analysis collected and presented to the supported business, the expectation is for this individual to use statistical analyses to identify drivers and create strategic recommendations, presenting them to key partner
Serves as a resource for all departments within our partner relating to population health and value-based agreements. Work with complex population health data to develop data models for high-risk populations, disease management, payer financials and utilization trends. Actively plans, conducts, and reports on these analyses for population health leadership system wide. Analyze healthcare quality and utilization data to identify best practices, care delivery trends and clinical practice variation within hospitals, medical groups, and individual providers. Participate in workgroups to support identification of actionable opportunities to address and drive performance improvement outcomes in our value-based populations. Develop predictive analytic models for rising risk patients and CMS Risk Scoring.
Responsibilities
• Gather data through advanced SQL while querying across multiple platforms and demonstrating an understanding what is necessary for scripts to return relevant data while maintaining performance tuning and best practices
• Demonstrate ownership in data gathering source choices and methodology as the SME for common SOT sources
• Execute validation checks, including data element inconsistencies, working with leadership to design and implement solutions; also checking against standard business trends to identify outliers
• Requirement Analysis using analytical/Healthcare and SQL teams to conduct analysis and requirements gathering
• Assist with the sales quality and sales excellence reporting and dashboards for Branded Partners, Walmart and Boost for our indirect sales channels
• Partners with vendor modeling teams to validate and evolve the data and reporting
• Assist with initiatives related to Customer & Employee experience data
• Reviews data, reporting and dashboards to support the creation of leadership and frontline material weekly, monthly, quarterly, annually
• Proactively manage all of the relationship with our data and reporting partners
• Conducts quality control on reporting, data, communication & training assets as necessary
• Participates in region, division & HQ calls, and shares learnings with core project teams
• Participates in governance and planning meetings as needed
• Other duties and responsibilities as assigned associated with the Retail strategy and operations.
Qualifications:
• 5 year experience gathering data from data marts using SQL
• 2 years Create reports and dashboard using Tableau
• Strong skills in Microsoft PowerPoint & Microsoft excel
• Experience in AWS Cloud environments – Snowflake preferred
• Experience conducting data analysis, reporting & data visualization
• Retail management & operations knowledge
• Understands both internal and external customer needs and identifies solutions
• Manages own time to meet objectives
• Promotes best practice sharing of sales strategies, trends and initiatives within the Company and Competitive landscape.
• Regular, consistent, and punctual attendance.
Technical Requirements:
• Advanced SQL
• Tableau
• Proficient with MS Office (particularly MS Excel and PowerPoint)