Data Analyst- Campaign Analytics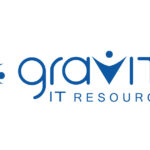 Gravity IT Resources
Job Title: Data Analyst- Campaign Analytics
Location: Remote
Job Type: FTE/Permanent
Referral Fee:
Employment Eligibility: Gravity cannot transfer nor sponsor a work visa for this position. Applicants must be eligible to work in the U.S. for any employer directly
POSITION SUMMARY:
The Campaign Analytics Specialists/Managers in our Commercial Effectiveness and Data Science (CEDS) team in support of our digital advertising campaigns. This hands-on position will leverage pharmaceutical industry knowledge, data processing and robust analytics skills, while working closely with other analysts, primary business stakeholders and digital marketers on key tasks.
Our client is an intelligent data-driven marketing & analytics company, focused digital advertising with real-time healthcare event triggers designed to deepen engagement with healthcare professionals and patients.
CORE RESPONSIBILITIES:
Provide data processing, analytics and reporting support for digital advertising campaigns

Design, write and execute data queries to pull data needed to promote or configure digital ad campaigns

Conduct basic to intermediate statistical analyses related to digital campaigns (e.g., Chi-Square, T-Tests, AB Testing, Regression, Machine Learning Algorithms)

Conduct targeting and segmentation analysis

Combine healthcare data with digital journey data to facilitate deeper digital engagement

Design/Manage test vs. control studies (ANCOVA) and estimate ROI for digital advertising campaign

Code and deliver digital campaign activity reports

Improve analytics-project process flow

Manage project execution and delivery

Pre-check analytics deliverables to minimize data/processing errors before delivery (QA)
QUALIFICATIONS:
Bachelor's degree in Statistics, Operations Research, Data Analytics or related field, OR the equivalent combination of education, training and experience

3+ years SAS experience required (Base, Stat, Graph, Macro, etc.) SAS Certification a plus

Python, R and other analytics software packages desirable

Amazon AWS Database(Redshift, Aurora, S3, etc.) or other cloud-based DB experience

3+ years SQL experience

Experience working with big data

3+ years Healthcare Claims and Related Data (Rx, Dx, EMR, EHR, etc.) processing experience (IQVIA, Symphony Health, etc.) required

Familiarity with Digital Promotion Transaction Data (Crossix DIFA, Google Analytics, Double Verify/IAS, MOAT or ComScore, etc.) a plus

Strong written, verbal and visual communications skills

Ability to understand business requirements and translate to data-driven insights
Emily.Newsome