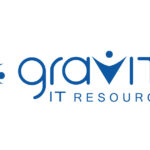 Gravity IT Resources
Job Title: Data Analyst III
Location: Remote (Must be CST time zone)
Job-Type: 6 month contract (with the potential to conevrt)
Employment Eligibility: Gravity cannot transfer nor sponsor a work visa for this position. Applicants must be eligible to work in the U.S. for any employer directly (we are not open to contract or "corp to corp" agreements).
Position Overview:
As a Data Analyst III, you will be responsible for identifying and analyzing data and business problems. The successful candidate will posses experience in a data setting assisting project managers with data needs. In addition, this resource will need experience working with business data owners to develop and execute data cleansing logic.
Our client is a Fortune 500 manufacturing organization out of North Carolina. This resource will need to be located in a Central Time zone due to the office that they will be working remotely out of.
Essential Duties & Responsibilities
Identify and analyze business problems and define the scope of activities required to address the issues.
Ability to think critically and facilitate business users through the assessment and data cleanup process
Create technical design documents
Develop unit/regression/integrated testing
Develop and support the data team's projects/initiatives using analytical tools and applications
Required Qualifications
5+ years of experience mining data from various applications and executing data assessments
5+ years of experience working developing data quality assessment criteria
5+ years of experience writing SQL statements and manipulating data using SQL
5+ years of experience working with data owners to develop cleansing logic
5+ years of experience in a data cleanup, conversion, and validation setting
Working on a Salesforce engagement is a plus