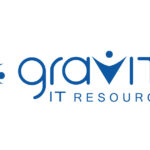 Gravity IT Resources
Job Title: Data Analyst (Power BI)
Location: Remote
Job-Type: Permanent
Referral Fee: $2,000+
Employment Eligibility: Gravity cannot transfer nor sponsor a work visa for this position. Applicants must be eligible to work in the U.S. for any employer directly (we are not open to contract or "corp to corp" agreements).
Position Overview:
Gravity is looking for a Power BI Analyst for a newly created data analytics department. This is an opportunity to get in on the ground floor and impact the enterprise.
The successful candidate will have good story telling skills using PBI to create solutions for the SVPs. Resource must have basic understanding of finance, sales, and accounting because this is the world of the SVP. The SVP is not a technical person. So they need a strong partner that understands the business.
Our client is a 5 billion dollar company with offices across the country. This role is remote with once a month office visits in Charlotte for whiteboarding sessions.
Duties & Responsibilities:
40% – meeting with stakeholder to understand problems and create viable solutions
40% – creating dashboards from scratch using PBI and SQL
20% – ad hoc project request needing PBI / SQL help
Required Experience & Skills:
Skill #1: PBI – very strong background creating dashboards from scratch
Skill #2: SQL – technically strong to pull data from various sources