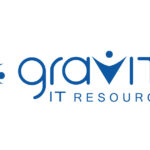 Gravity IT Resources
Job Title: Data Architect – Business Intelligence
Location: Columbus, Ohio
Job-Type: Full Time
Employment Eligibility: Gravity cannot transfer nor sponsor a work visa for this position. Applicants must be eligible to work in the U.S. for any employer directly (we are not open to contract or "corp to corp" agreements).
Position Overview:
Gravity is looking for a Data Architect who will be responsible for working with different areas of the Organization to map, model and bring together disparate data sets from a variety of source systems. This role participates in projects and initiatives and defines the logical and physical data architectures that create the foundation for application development and data analytics to deliver enhanced process automation and insights.
The ideal candidate will help establish, maintain, and enforce standards and participate in data governance activities. They will help establish and maintain data security standards and support developers during engineering activities with optimized data solutions in the cloud or on premises. The individual in this role will be familiar with cloud and/or big data technologies to derive solutions to complex business scenarios. In some cases, coordination of development activities across engineering teams may be necessary.
Our client is a healthcare company that focuses on innovation, expertise, and passion to ensure their clients are successful.
Duties & Responsibilities:
Data Architecture Design and Solutioning
Data Quality & Governance
Data Analysis and Optimization
Project and Development Oversight
Required Experience & Skills:
BS / Graduate Degree in Computer Science, Engineering, Mathematics, Statistics or related field
7 years' experience with modeling transactional as well as operational reporting/analytical systems (Enterprise Data Warehouse/Data Lake/NoSQL/Big Data)
Experience working with data-focused cloud technologies (AWS S3, Snowflake, MarkLogic)
Demonstrable experience with Dimensional Modeling concepts
Expertise with SQL and data optimization
Experience with defining and working with developers to adhere to common data standards
Experience working in an Agile environment
Strong oral and written communication skills
Ability to collaborate with IT and business partners in a positive way
Able to effectively organize, prioritize, multi-task and manage time
Protect and take care of our company and member's data every day by committing to work within our company ethics and policies