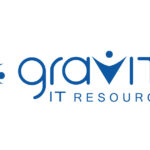 Gravity IT Resources
Job Title: Data Engineer
Location: Dania Beach, FL (Hybrid onsite)
Job-Type: Contract to Hire
Referral Fee: +/- 2,600
Employment Eligibility: Gravity cannot transfer nor sponsor a work visa for this position. Applicants must be eligible to work in the U.S. for any employer directly (we are not open to contract or "corp to corp" agreements).

Position Overview:
Gravity is looking for talented Data Engineer to be responsible for developing and supporting the data management and analytics platforms including data infrastructure in order to support the evolution of travel products. The Data Engineer is focused on the design and development of data ingestion, processing and storage pipelines as well as the transformation of raw data into business insights that enable our client to become a digital disruptor.
Our client is major travel company that is building out their technology team and eCommerce application here in Broward County. Engineering reigns supreme with this client, making it a great place to work for individuals that have solid tech skills and want to work with most innovative technologies. Our client's corporate culture is focused on safety, caring, integrity, passion and fun. If you are looking to be a part of a start-up environment with the support and resources of a large enterprise, this could be the company for you!
Need resources that work with data at large scale/ proven experience working with Terabytes of data.
Experience working with real time data
Strong/expert level python skills
Dataflow

Understand Data structure
Understand dataflow
First in first out

NoSQL
T-SQL (Microsoft SQL and Oracle are not helpful)
Redshift
PostgreSQL
This resource will be architecting the design and perform maintenance/support later
Big Database exp: MongoDB or Cassandra
Security experience is a plus
Willing to learn Google Big Query