Data Engineer (ETL Developer)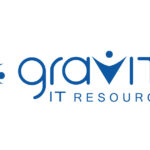 Gravity IT Resources
Job Title: Data Engineer (ETL Developer)
Location: Charlotte, NC
Job-Type: direct hire
Referral Fee: $2,100
Employment Eligibility: Gravity cannot transfer nor sponsor a work visa for this position. Applicants must be eligible to work in the U.S. for any employer directly (we are not open to contract or "corp to corp" agreements).
Position Overview:
Greenfield opportunity for a highly motivated Data Engineer to help build out a new data analytics department. This engineer will help our client design solutions that revolutionize how customers interact with their mission-critical data applications and how these applications perform. The ideal candidate will have a passion for design, a strong appreciation for data-centric design, automation, a love of technology, excellent communication, and a strong work ethic.
Our client is a multi billion dollar company, new to the Charlotte market. This role will be 1 of 7 newly hired positions.
Duties & Responsibilities:
Collaborate with source systems, data stewards, and technical personnel for data governance and to resolve any data quality or technical issues related to data ingestion.
Develop and maintain data Integration solutions requiring ETL (extract, transform and load) capabilities.
Develop best of breed data integration process to support client data services and internal application integration.
Assist in the preparation and documentation of software requirements and specifications, as they relate to the data warehouse and other data integration services.
Collaborate with data remediators, database administrators, network administrators, systems analysts, and software engineers to help resolve problems with MDM and data integration service applications.
Required Experience & Skills:
3+ years of experience in SQL Server 2012/2016 database development, with an emphasis on Data Integration (ETL) methodologies and technologies.
3+ years of experience with ETL standard tool
Knowledge of waterfall and agile software development life cycles.
Prefer experience with Hadoop and Snowflake