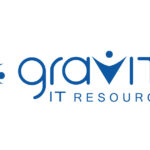 Gravity IT Resources
Job Title: Data Engineer
Location: Remote
Job-Type: Contract or Contract to Hire
Referral Fee: +/- $80 per month
Employment Eligibility: Gravity will consider US Citizens, Green Card Holders and those with full-time US Employment Authorization (H-1B Candidates). We are also open to contract or "corp to corp" agreements for highly qualified candidates.
Position Overview:
Gravity is looking for Data Engineers to spearhead our client's data management efforts.
The successful candidate will possess strong python skills. Comprehensive knowledge of pyspark and informatica power center are also required.
Our client delivers technology solutions that make healthcare simpler, more convenient and more affordable for people in our communities. This client's cutting edge technology redefines the way patients interact with their healthcare provider. This company embraces the differences in our strengths while fostering an environment of inclusion, empowerment, inspiration and courage.
Duties & Responsibilities:
Troubleshooting with various cross functional team members
Optimizing/building workflows and data pipelines
Working with big, multi-billion terrabyte data sets
Coding in python
Working in pyspark
Working in informatica powercenter
Required Experience & Skills:
4+ years in a Data Engineer role
4+ years working with Python
4+ years working with large enterprise level data sets and data lakes
3+ years working with pyspark
3+ years working with informatica powercenter
3+ years creating data pipelines and workflows
Joe.Arlotto