Data Engineer II – Claims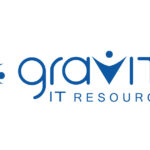 Gravity IT Resources
Job Title: Data Engineer II
Location: Remote
Job-Type:Contract
Referral Fee: +/- $105/month
Employment Eligibility: Gravity cannot transfer nor sponsor a work visa for this position. Applicants must be eligible to work in the U.S. for any employer directly (we are not open to contract or "corp to corp" agreements).
Position Overview:
Gravity is looking for a Data Engineer II to spearhead our client's healthcare claims data efforts.
The successful candidate will possess strong python and pyspark skills to process large data sets. Comprehensive knowledge of Devops cloud environments are also required.
Our client delivers technology solutions that make healthcare simpler, more convenient and more affordable for people in our communities. This client's cutting edge technology redefines the way patients interact with their healthcare provider. This company embraces the differences in our strengths while fostering an environment of inclusion, empowerment, inspiration and courage.
Duties & Responsibilities:
Loading claims data into modern data pipelines. Load into data lake, process, and use business logic and pyspark to bring through into a set of tables.
Utilize large data sets through python and pyspark in the billions of rows to extract pertinent information to the team for business objectives.
Work with devops teams to improve environment regularly and ensure clean data flow.
Work as part of product team including product managers, customers/end users, agile/scrum/kanban.
Ensure data management best practices in the pipelines that have been built.
Required Experience & Skills:
2+ years as a developer building modern data pipelines in public cloud (using python and pyspark)
1+ years as a developer working in a modern cloud tech stack (AWS, Azure, google)
1+ years working as part of a product team
1+ years ensuring data management best practices
1+ years experience writing test cases, automated validation scripts, data quality expectations, etc.