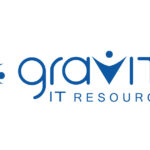 Gravity IT Resources
Job Title: Data Integration Analyst
Job Location: Hybrid (North Miami Beach)
Job-Type: Contract to Hire
Work Eligibility: USC/GC
Referral Fee: +/- $1,000

Job Description:
Gravity is seeking a Data Integration Analyst responsible for the assistance in implementing new API's and Web Service tools. With data and the insight it provides being the lifeblood of our client's health system we are searching for two entry-level Data Integration Analysts to assist in application implementation (retiring old apps and creating new interfaces), help with real-time integration support, and participate/collaborate in team discussions surrounding pertinent issues our client is experiencing.
Job Duties & Responsibilities:
Retiring old applications and assisting with bringing in brand new ones and assisting in building out new interfaces.
Assisting in new application and web services implementation

On call 24/7 rotating 1 week out of every 7 weeks to provide support to any real time integration or application issues.

Identifying trends and patterns in network data

Utilizing statistical techniques to identify solutions for critical problems in the network

Hands on development in DBMS utilizing classes, functions, object-oriented programming languages, and cache's

integrating applications, and utilizing SQL to pull and assess data