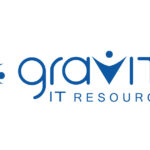 Job Title: Data Scientist
Location: Hybrid – Lincolnshire, IL
Our client is seeking a Data Scientist to support our pricing and inventory activities in retail business. In this role, you will use data science, statistics, economics, mathematics or similar training and experience to develop models (machine learning and other), perform analysis, and create analytic measures.
You will be part of the pricing team focused on implementing new pricing, policies, and processes.

Responsibilities:
Work with the pricing and inventory team improved business outcomes in conjunction with the pricing and inventory teams.
Using Python, SQL, R, and analytical tools to organize and analyze data.
Identifying data sources and cleaning data for analytics work.
Exploring new datasets for actionable insights and joining multiple datasets for deeper analysis.
Must Have Qualifications:
3 or more years of relevant experience in a commercial environment.
Machine learning, feature selection and engineering, rule-based modeling, and linear optimization experience.
Experience with seasonality measurement and forecasting methods.
Scoping of data science projects and defining projects and quantitative questions based on business goals.
Knowledge of data cleaning, data exploration, statistical analysis, and visualizations.
Python and SQL experience.
Data Science, Statistics, Economics, Quantitative Marketing or closely related degree at master's or PhD level.
Experience with Microsoft Office tools (Word, Excel, PowerPoint, Outlook).
Ability to work independently to complete assigned tasks.
Must be diligent, organized, and extremely detail oriented.
Ability to maintain professional demeanor and strict confidentiality.