Database Technology Manager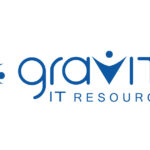 Gravity IT Resources
Job Title: Database Technology Manager
Location: Hybrid (Tampa, FL or Reading, PA)
Job Type: Direct Hire/Permanent
Referral Fee:
Employment Eligibility: Gravity cannot transfer nor sponsor a work visa for this position. Applicants must be eligible to work in the U.S. for any employer directly
Position Overview
Datastore Technologies Manager (Manager – Database Technology) will be a part of the enterprise data platform team. They will assess, select, implement, and operationalize all of the data store technologies and play a significant role in the various digital transformation programs, such as Connected Fleet solutions, IoT, and the modernization of legacy systems. In this role, the Manager will also support Penske's AI and ML implementations as part of the new and existing programs.
We are looking for someone with good managerial skills and hands-on knowledge of Cloud, databases, security, networking, system administration, and agile deployment strategies. The Manager will develop plans and road map for patching, security, audit, capacity, products, and future enhancements and ensure that they are aligned with the business priorities and budgets. The ideal candidate is passionate about data and data store technologies and leverages them to drive solutions that bring stability to our platform and enable our development teams to move more quickly.
Our client is a leading global transportation services provider, operating and maintaining more than 400,000 vehicles and serves customers from more than 3,000 locations in North America, Australia, and Asia.
Duties and Responsibilities
Manages the core and offshore database platform teams for the data stores implemented on-premise and on the Cloud

Supports teams that provide development and production data stores support for critical applications across various vendor-provided and in-house developed applications, both on the cloud and on the premise

Critically involved in our expansion of the AWS cloud platform at Penske

Provides an efficient and performant data tier that will supply reliable and consistent data to our internal and external customers

Provides standards and best practices on datastore usage across the enterprise and partners with our internal Data Engineering, Data Integration, and Cloud teams

Understands data modeling and data engineering solutions to offer a data platform as a service to our internal and external customer

Balances technical leadership and people management skills while empowering the team to deliver best-in-class operational support and data solutions

Partner with the various stakeholders and teams

Supporting team growth and development as a whole and individually

Participate in an architecture review board with data architects, infrastructure architects, and application architects to architect and design end-to-end solutions

Provide technical guidance for integration, testing, design, development, and planning of new major, large-scale production systems/databases

Perform short and long-term system/database/data storage planning and analysis

Take the lead to recommend fit-for-purpose data stores to all the new projects implementations

Create run books and recommendations knowledge base related to data storage technologies

Integrate/collaborate with application development and support teams on various IT projects

Contribute to improving and creating Data Storage policies, procedures, and standards, as well as documenting the current data storage landscape
Required Experience and Skills
10+ years of DBA and Database management experience preferred

2+ years of Management experience

2+ years of hands-on public cloud experience

2+ Project management, ITIL, and operational support

5+ years of experience in MySQL, Oracle, and PostgreSQL, Greenplum/Hadoop, NoSQL database technologies

2+ years of experience with SQL, Data Modeling

Must have a solid knowledge of current Cloud Database services (RDS on AWS), S3, and in-memory cache storage such as Gemfire

Must have understating of Data Warehouse, Data Lake, transactional applications on various data store technologies

Must have a thorough understanding of security practices such as LDAP, SSL, SSO, and certificate management.

Have an in-depth understanding of KPIs related to Service Level Agreements

Lead a platform team of full-time associates and offshore DBAs across multiple work streams simultaneously

Provide technical and operational excellence for our services

Experience using cloud technologies and tools such as Continuous Integration, Continuous Deployment, Configuration Management, and Provisioning Automation to rapidly increase technical agility and reduce delivery of services and time to market from days to time minutes