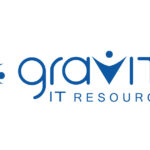 Gravity IT Resources
Day to day this person will be the design thinking lead in rolling out design thinking framework and curriculum across the organization. They will be helping train, coach on design thinking mythologies.
Backgrounds for this will include Someone that has worked as a UX Designer or UX Researcher and has previous experience working with Design Thinking methodologies. Another possibility is a business analyst or project manager that has previous experience with design thinking processes/ methodologies and has a passion for learning/ furthering their knowledge. If someone has certifications in Design thinking methodology, this is highly preferred.
As Design Thinking Analyst, you are instrumental in defining and leading the adoption of Design Thinking as a key component in the transformation of our organization. You use a variety of Design Thinking tool sets to tackle strategy, education, process, technology, service, and design opportunities. You promote the importance and benefit of human-centered design to benefit our products, programs, and customer solutions. The Design Thinking Analyst will help instill a Design Thinking mindset and deploy toolsets to ensure competitive differentiation and shareholder value. This role is open to remote.
Essential Functions
Strategy and Planning
· Assist in partner with Business, Digital Technology, and User Experience leaders to evolve and execute on a Design Thinking Strategy and long-term vision within the organization
· Assist in leading and coaching others in defining workshop plans, including goal understanding, identification of any research requirements, agenda planning, method identification, and logistics, ensuring maximum value for all participants
· Assist in driving the adoption of Design Thinking and act as an ambassador for the Design Thinking community and User Experience team
Acquisition and Deployment
· Assist in driving the creation and growth of design thinking standards by creating content for trainers, participants and design thinking champions based on organizational needs
· Assist in evolving the organizations' design thinking offering, and evangelize its value through internal and external channels
· Assist in helping others on the end-to-end creation, planning, and facilitation of Design Thinking workshops
· Assist in coaching business and delivery partners throughout the design thinking process
· Assist in mentoring design thinking practitioners to help them evolve their skills and expertise
· Assist in deploying Design Thinking to advance a human-centered culture and ways of working within product teams
Operational Management
· Assist in driving consistent delivery of workshop facilitation, always demonstrating a positive and optimistic attitude
· Assist in the creation of supporting workshop and training materials not limited to presentations, activity worksheets, Mural boards, and additional collateral
· Assist in post workshop communication, output and summarization to appropriate stakeholder and hand-off/transition of next steps to owners
· Assist in staying current on Design Thinking best-in-class tools, techniques and thought leadership and infusing learnings into Design Thinking activities
· Assist in working with internal marketing on Design Thinking program activities and its evolution
Incidental Functions
• Assist with projects as may be required to contribute to efficiency and effectiveness of the work
• Assist in providing advice and consultation to support personnel in all divisions as needed
• Minimal travel as required
Position Requirements
Formal Education & Certification
· Bachelor's degree in related or equivalent experience
· Graduate degree in Cognitive Psychology, Anthropology, Sociology, Cultural Anthropology, or related degree preferred, or equivalent experience
· Certification from industry recognized Design Thinking leader or related certification preferred, or equivalent experience
Knowledge & Experience
· 3 years IT and/or Business experience.
· 3 years of experience centered around experience design, facilitation or service design required
· 3 years in User Experience (UX), Customer Experience (CX), or user research preferred
· Thorough knowledge and demonstrated experience applying design thinking principles and tools to solve process, program, or customer solutions
· Experience facilitating workshops for cross-functional teams
· Experience training others for successful execution
· Hands-on experience working with customers to build and formulate business requirements and implementing a user-centered design approach and methodology
· Experience using human centered design (design research/design thinking) research methodologies