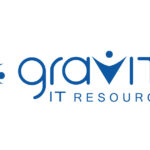 Gravity IT Resources
Job Title: Devops Engineer
Employment Type (Contract/C2H/Perm): Perm
If Contract, opportunity to go perm:
Target Salary (Perm): 140K + Bonus (Not Guaranteed + Profit Sharing)
Target Bill Rate (Contract): NA
Target Pay Rate (Contract): NA
College Degree Required? Yes
Work Location: Remote
# of Openings: 1
Why is the position open? What is the level of urgency to fill?
They are launching an innovation center internally to produce solutions for client problems. It is urgent.
Please stack rank the top three (3) skills a candidate would need to succeed:
5+ years of IT
3+ years of DevOps
Jenkins 3 years – building pipelines from scratch – most important skill
Automation experience – Terraform*/Python/PowerShell/CloudFormation
Cloud Savvy (any)
Expertise with integration and monitoring tools
Flexibility to work with other automation systems (UI Path) – least important skill

Ideally software development background +
Exposure to Azure DevOps +
Exposure to AWS +

Good interpersonal skills is KEY (this is where candidates have fallen short)
What are the top 3 tasks or responsibilities this candidate will be required to do on a day-to-day basis?
1) Build/implement CICD pipeline
2) Create documentation
3) Train developers on how to maintain the pipeline
4) Work with clients and other project teams/guide technical teams on how to implement devops/agile environment
What are the business challenges addressed by this project & which business users will benefit from this piece of technology & what is the benefit to the user?
Who are the customer's customers? What is the impact this project will have on the business?
It's an internal role so the project will have an impact on Calibre's production.
Any Specific Personality Trait/Culture Fit Requirements needed for Success?
-Strong communication/ problem solver/ self starter
-Someone who wants to experiment and learn new technologies
Why would someone want to work at this company – what is your "Employee Value Proposition (EVP)"? What are the company's differentiators in the market?
Innovation/not a steady or boring role/experience and learning constantly growing
Able to pick up new certs and attend conferences – they invest in their employees
"Founder" role / working with a CTO that can mentor them
Federal Government role / work with DoD to carry out projects
Stockholder in the organization
10 Search Key Words (for Aliro):
Additional Job Qualification Questions
INT PROCESS:
1st interview with the CTO (Charles P.) / overview of project / general background / evaluating potential*** / get a sense of their skills / team fit
2nd (FINAL) interview – panel with people they would work directly with / more technical in nature
Jack.McGuire