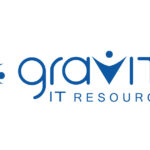 Gravity IT Resources
Job Title: DevOps Engineer
Location: Remote
Job-Type: Permanent
Referral Fee: +/-$1,000
Employment Eligibility: Gravity cannot transfer nor sponsor a work visa for this position. Applicants must be eligible to work in the U.S. for any employer directly (we are not open to contract or "corp to corp" agreements).
Position Overview: Our Client is hiring a DevOps Engineer who will be responsible for our revolutionary EMR software suite of solutions. You will build and maintain tools, infrastructure, and processes that ultimately improve our uptime record, performance, and scalability of the infrastructure. You will also work together with both software and hardware engineers and architects to ensure that the web platform is always available for millions of users and partners.
You may be a great fit for this DevOps Engineer position IF…
If you are used to wearing many hats: coder, sysadmin, optimizer, hacker

If you write single-page scripts that replace thousand-line programs

If you hear three sentences about a problem and immediately think of a half dozen likely solutions

If you love taking projects all the way from a vague idea on a whiteboard to a deployment over vast fleets spread across the globe and on the cloud

If you get systems to click together and start humming

If it's not that you try that hard, you're just that good…

If you are FEARLESS…
Your Role:
Troubleshoot priority incidents, facilitate blameless post-mortems.

Analyze current technology utilized within the company and develop steps and processes to improve and expand upon them.

Handle production support, troubleshooting, and on-call responsibilities.

Assist other department engineers in creating practical demonstrations of proposed solutions and demonstrating them to other members of the team.

Work closely with engineering professionals within the company to maintain hardware and software needed for projects to be completed efficiently.

Participate in the 24×7 support coverage as needed.

Participate in the design of architectures and automation that deliver against strict requirements for functionality, scalability, performance, and reliability.

Manage high-traffic, high-availability web services.

Design, implement, and maintain large-scale distributed services.
Skills & Requirements:
Bachelors degree in Computer Science or Information Technology, preferred.

Requires four to five years of relevant experience or equivalent combination of experience and education.

Solid experience operating in a Linux environment (Primarily Amazon Linux).

Amazon Web Services such as EC2, S3, SQS, RDS.

Expert in at least one programming language, such as Golang, Python, Java, Kotlin, Scala, C, C++.

Solid understanding of CI/CD and experience with Git, Bitbucket, Jenkins.

Deployment automation with tools such as Terraform, CloudFormation, Jenkins, Ansible, or Chef.

Strong problem-solving skills, adaptable, proactive, and willing to take ownership.

Three to five years of relevant work experience managing Cloud solutions (AWS Certification Preferred).

Solid understanding of networking, proxies.

Solid experience with microservices and use/orchestration of containers (e.g. Docker, Kubernetes, Fargate).
Tools we use:
AWS, Microsoft IIS, SQL, Active Directory

Hashicorp technologies (Terraform, Packer, Vault, Consul), Ansible

Jenkins

Atlassian Tools (Jira/Bitbucket)

Enterprise Monitoring (Opsview/Nagios/LogicMonitor)

Application Monitoring (New Relic, AppDynamics)