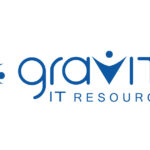 Gravity IT Resources
Job Title: Devops Engineer
Location: Fort Mill, SC
Job-Type: Contract to Hire
Referral Fee: $2,340
Employment Eligibility: Gravity cannot transfer nor sponsor a work visa for this position. Applicants must be eligible to work in the U.S. for any employer directly (we are not open to contract or "corp to corp" agreements).
Position Overview:
Gravity is looking for passionate DevOps Engineer to join an elite team of developers within our client's DevSec Ops efforts.
The successful candidate will possess 3+ years of devops containerization work. Comprehensive knowledge of Azure and CI/CD pipelines are also required.
Our client delivers technology solutions that make healthcare simpler, more convenient and more affordable for people in our communities. This client's cutting edge technology redefines the way patients interact with their healthcare provider. This company embraces the differences in our strengths while fostering an environment of inclusion, empowerment, inspiration and courage.
Duties & Responsibilities:
Further develop the containerization process within enterprise level health system.
Work closely with Azure environment
Work closely with CI/CD pipelines and related tools like jenkins
Required Experience & Skills:
3-5 years in DevOps Engineer type of role
2+ years working with containerization heavily
Familiarity with docker, kubernetes, and habor
Familiarity with jenkins