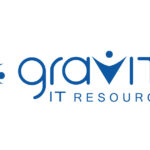 Gravity IT Resources
Job Title: Devsecops Engineer
Location: On sight
Work Authorization: USC/GC Holder
Job Type: FTE
Position Overview:
Who are we?
Rampart Communications Inc. is based in Linthicum Heights, Maryland. Our mission is to make the connected world more safe and more secure for individuals, businesses, and governments. Since 2016, we've advanced the bounds of information theory, secured independent validation and patents, and built systems and networks that are revolutionizing secure communications.
Our Values
We believe that privacy is a right.
We endeavor to advance the boundaries of science.
We value personal and professional integrity above all else.
Why Rampart?
We thrive on solving complex problems. We think deeply about simple, foundational challenges in systems, signals, and science. We're a deep-tech startup: our solutions aren't the "next best things" in security or communications; they're advances that were not considered possible, or practical… but we've achieved them, built the proofs, and are keen to press our advantage.
We are looking for motivated professionals who bring something different to the table, who come with curiosity and talent, and who represent fresh ideas and perspectives. Lastly, and most importantly: we are an equal opportunity employer who actively celebrates diversity and who is committed to creating an inclusive environment for all employees.
In addition to our unique culture and mission, we offer some of the following benefits:
100% Employer-funded Carefirst Open PPO
401(k) plan with Employer Matching contributions
Employee Incentive Plan
All Federal Holidays and Generous PTO!
What You'll Do!
Rampart has some ambitious goals. The DevSecOps role offers unique opportunities to broaden your experience and to use your talents to tackle challenges. Working here, you will contribute to the foundation of next generation wireless capabilities. Some of what the engineers do at Rampart will be to…
Design, build and maintain a CI/CD build-system for software-defined radios, network protocols, and hardened systems; including source repositories, test, build, and production infrastructures
Script and automate test suites, and develop solutions to enable faster DevOps
Collaborate with the CISO to design and deploy physical security systems, enforcement, and pen-testing plans
Help develop and implement security policy for endpoint + network devices and administer group domain policies
Are We a Match?
We're hiring for a broad range of roles and skills within the organization. Submit a resume if your experience includes:
Building, securing, or breaking network and/or application systems
Networking protocols in a Linux environment
Jamf, IP Networking and Google Workspace administration
Creating and maintaining a data center / replication / storage system