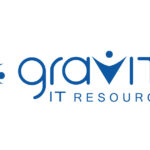 Gravity IT Resources
Job Title: DecSecOps Engineer
Location: Remote
Type: Contract (1yr +)
Overview:
Our Client's technology team is responsible for implementation and innovation of the applications, pipelines, analytics, and tools that support various digital product offerings that form the core of our client's business. We partner closely with the Product and Design team and operate day-to-day using a lean-agile based framework. Each software engineer within the team is fully accountable for implementing modern and effective software solutions and striving for greatness in all aspects of engineering.
Your Primary Duties and Responsibilities:
As a DevSecOps Engineer, you are a capable cloud security and automation contributor. You will report directly to the Lead DevSecOps Engineer and will be part of a team of Security and Compliance Engineers. You will design and implement cutting-edge secure software solutions, participate in agile ceremonies, partner with product pods and dev teams to manage system access and compliance, participate in technical architecture discussions, and overall promote the creation of outstanding security work. You promote excellence in all things related to privacy and data security. You are familiar with common compliance protocols and procedures for meeting relevant controls (e.g. SOC2). Design, build, and implement solutions for ensuring the security of cloud applications within the our client's ecosystem. Implement and monitor scanning and vulnerability management tools. Grant permissions and access to secured systems, and maintain appropriate audit and approval trails throughout. Ensure compliance practices (SOC2 and otherwise). Automate compliance and approval tasks to reduce toil.

Minimum Qualifications:
2+ years of professional experience

B.S or higher – engineering, computer science or other relevant degree

Strong experience with cloud security (GCP preferred)

Experience creating/managing/examining audit and change logs with tools like Splunk, Google Cloud, Rapid7, and vulnerability management

Familiarity with AppSec

Software delivery experience in a Cloud/DevOps environment, GitFlow, and containerization

Ability to navigate and work within a Linux environment

Ability to travel at least quarterly

Excellent communication & presentation skills
Preferred Qualifications:
M.S or higher in relevant fields

Strong python experience

Experience in replacement tire or auto-aftermarket industry

Professionally cloud certified (GCP preferred)

Previous experience with Kubernetes

Previous experience working with GitHub Actions

Experience working directly with data science/advanced analytics workflows
Brian.Fonts