Digital Advertising Campaign Manager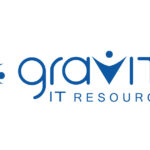 Gravity IT Resources
Job Title: SEM specialist (Digital Advertising Campaign Manager)
Job type: Full time
Location: Boca Raton, FL – Hybrid / remote (Florida based)
Oversee the Digital Marketing strategy and daily efforts of our clients, which could include: Keyword Search, Display Media, Shopping Feeds, Contextual and Behavioral Ads, to include the Social Networks. Provide support to colleagues, within Department and elsewhere, where needed.
Responsbitlties:
Responsible for the management of the client's digital campaigns (Google Ads, Bing Ads, 2nd tier engines, shopping feeds, vertical portals, social channels, etc.)
Digital Media Strategy, to include channel research and planning

Initially and ideas ongoing for expansion/testing

Identify keywords, audiences, tactics, plus develop ad copy and/or select visual creatives

Engine/Channel selection & budget allocation – bid management strategy

Landing page selection or guidance provided to client

Ongoing analysis and campaign optimization activity

Overall account management and maintenance, including quality control

Leverage web analytics data to understand conversions and ROI, to improve/expand campaigns and performance.

Report internally to team and present externally to clients on performance, results and campaign challenges, along with new ideas or emerging trends.
Job Requirements
"Best Practices" knowledge of Search Engine/ Digital Marketing tactics and guidelines preferred.

Must have experience with Cost-per-Click advertising networks to include:

Google Ads, Bing Ads, Facebook, LinkedIn, YouTube, etc.

Ability to select keywords, choose tactics, write compelling ad copy and optimize campaigns to meet established ROI goals and conversion metrics.

Analyze data through web analytics programs and tell a story.

Strong knowledge of Google Analytics needed.

Attention to detail and ability to multi-task successfully is a must.

MS OFFICE skills required, especially Excel.

Analytical thinker — able to come up with solutions — Problem solver.

Works well under pressure and deadlines.