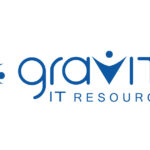 Gravity IT Resources
Job Title: Digital Analyst
Location: Remote (EST hours)
Type: Full time
Referral: $1,800+
The core responsibilities for the Digital Analyst includes data visualization/dashboard creation and implementation, as well as troubleshooting and modifications to configurations, as well as performing detailed site analysis and presentations. There could also be the need to define and conduct multivariate website testing experiments, on behalf of our clients. Experience working with web data and web analytics-oriented tools is a must. Google Analytics, Google Data Studio and Google Optimize platforms are most preferable, for analysis, testing/reporting and data visualization needs.
Digital Analyst Responsibilities
Outline and manage baseline Google Data Studio implementations and account configurations based on unique data needs and business requirements.
Audit and/or troubleshoot (modify) existing GDS implementations to ensure data quality, eliminate reporting challenges or prepare for the GA4 transition.
Conduct website "deep dives" and on-demand analysis for our clients, specifically centered around Google Analytics and marketing campaign analysis.
Present and effectively communicate data and insights to high level clients. Strong communicator and adept at providing supporting evidence for recommendations and suggestions offered.
Identify data patterns (positive or negative) as they impact advertising campaigns underway, along with site usability or performance metrics.
Collaborate with technical and non-technical personnel, internally (colleagues) and externally (clients) for questions, client/sales support, and training.
Help drive the company's revenue across all service areas, while aiding in support and services for existing clients relying on our efforts in this department too. Identify upsell and cross-sell opportunities for website improvement, expansion of ad campaigns or justification of renewal. Assist in the documentation or materials needed to close sale (led by Services or Sales team member).
Digital Analyst Job Requirements
2+ years' experience using Google Analytics and/or other web data platforms.
Knowledge of Google Analytics 4 for the purposes of analyzing data within the interface and reporting on GA4 data in Data Studio.
Ability to create Google Data Studio dashboards based on user interest, request or need.
An understanding of data gathering analysis and visualization principles and the ability to apply them in practice.
Extreme attention to detail.
Excellent communication skills (verbal and written) with non-technical and technical people.
Strong interest in web analytics and statistical methodologies Core critical thinking skills reqd.
B.A. / B.S. Preferred.
Solid understanding of user experience practices and principals.
Strong critical thinking skills.
Ability to adapt well in a fast-paced environment.
Jessica.Speer