Digital Marketing Strategist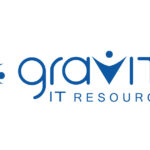 Gravity IT Resources
Job Title: Digital Marketing Strategist
Location: Remote
Job-Type: Direct Hire

Referral Bonus: $1,800
Do you have a passion for fitness and digital marketing? Do you love using data to optimize your media mix? Do you keep up-to-date with social media trends? Do you thrive working in a small team? If this sounds like you, we encourage you to join our client's growing team.
You will manage the implementation and day-to-day operations of our paid ads for Google Adwords, Facebook/Instagram, and other paid channels. Reporting to the Director of Performance Marketing, you will work closely with the creative and brand marketing teams to share performance insights and collaborate on campaign assets. We're looking for an eager marketer who will be a main contributor to driving the success of our client's business.
Our client develops and delivers world-class training products and workout programs for everyone: from fitness professionals and enthusiasts of any age and ability to top-name athletes in the NFL, NBA, MLB, and UFC, as well as our servicemen and women in every branch of the US military.
Duties & Responsibilities:
Implement paid media campaigns directly in platforms such as Facebook and Google, from inception to completion, strategizing for targeting, bidding, content and creative assets

Leveraging multi-touch attribution analytics to optimize campaign performance

Clear understanding of A/B testing execution for new creative ads, landing pages or ad copy, resulting in statistically significant data

Work closely with the creative team, leveraging learnings from campaign insights to enhance future concepts

Analyze campaign performance and compile reporting on key performance metrics to share with internal teams

Write short ad messaging for paid media campaigns

Manage projects effectively and efficiently while maintaining priorities, deadlines and deliverables

Assist with other marketing projects as needed
Experience & Qualifications:
Minimum 5+ years marketing experience

Minimum 3+ years media buying and ads trafficking, building high-converting funnels and driving quantifiable results

Minimum 2+ years experience working in ecommerce and D2C products

Experience in Snapchat, TikTok or Pinterest ads trafficking a plus

Experience in App install ads and Apple Search ads a plus

Experience in successfully managing large six figure annual media budgets

Experience in Facebook Ads Manager

Experience in Google Adwords

Proficient in Google Suite products

Google Analytics experience a plus

Agency experience a plus

Experience in subscription products a plus

Team player with a "can do" attitude, no ego

Able to manage multiple priorities efficiently in a fast-paced environment

Excellent communication and interpersonal skills

Strong attention to detail with ability to problem-solve

Excellent collaboration, time management, organization and communication skills