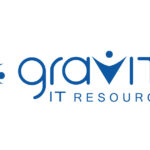 Gravity IT Resources
Title: Director, IT Audit
Location: Hybrid (San Antonio, TX; Plano, TX; Phoenix, AZ; Tampa, FL or Charlotte, NC – Relocation assistance is available)
We're looking for someone to manage planning, execution and oversight of the consolidated annual audit plan including risk-based assurance and advisory engagements driving quality of audit work for a designated staff agency or line of business/functional area. Maintains knowledge of financial services regulations and effectively responds and interacts with regulators. Provides oversight to multiple audit engagements, engagement planning, fieldwork and reporting. Manages strategic initiatives and leads in the development and implementation of a risk-based audit plan.
Serves, and/or partners with subject matter expert(s) within audit or the business to analyze issues, establish and improve collaborative client relationships, and proactively work with client management to assess risk and improve internal controls. Responsible for building teams with the requisite knowledge and skillsets necessary to execute the audit plan, employee retention and overall team development. Ensures fiscally responsible expense management. Provides independent oversight and thought leadership for audit disciplines ensuring that audit plans, frameworks, standards, and processes provide appropriate risk coverage.
Primary Responsibilities:
Accountable for timely delivery and quality execution of audit plan/reports, issue validation, driving continuous monitoring activities, and ensuring appropriate risks are covered for assigned areas of responsibility.

Accountable for quality and providing technical engagement oversight, and approval of engagement risk assessment and audit scope.

Develops and maintains effective working relationships with key stakeholders across the enterprise to ensure audit objectives are effectively met and contribute to the overall mission of USAA.

Oversees the preparation of key reports and communications and may present to governance committees, senior leaders, regulatory bodies and the USAA Board of Directors.

Provides effective challenge and approval of audit engagement scoping, planning, fieldwork and reporting. Provides insight in reviewing audit issues and identified root cause. Recognizes and communicates impact of related issues, MRIAs, MRAs and Enterprise issues on audit engagements and risk profile.

Engages in multiple continuous monitoring and on-going risk routines. Prepares, reviews, and leads continuous monitoring and guides staff in advisory activities, special reviews and investigations.

Leads the implementation and monitoring of audit process and performance standards; identifies and recommends internal audit process improvements. Proactively identifies potential process concerns and follows-up to resolve issues with Audit Leadership.
Minimum Requirements:
8 years of audit, financial, insurance, banking, information technology or related business and/or leadership experience.

3 years of direct team lead or management experience leading and directing work with both internal and external partners in a highly collaborative environment.

Adept at leading through influence

Ability to comfortably interface with multiple levels of management

Ability to gain alignment/acceptance from disparate stakeholders

Internal Audit experience

6+ years of experience in large financial services IT/Security internal audit department, or equivalent IT/Security audit or consulting experience

Demonstrated knowledge of internal controls, business and information technology risks (focus on IT infrastructure risks and controls) and/or audit techniques in a large financial services organization

Experience working in a highly regulated environment, and reviewing work product with external regulators

Advanced knowledge of IT Governance, Risk Management and IT General Controls

In depth knowledge of industry frameworks/standards utilized for IT internal controls (COBIT, NIST CSF, ISO, PCI-DSS etc.)

Strong understanding and experience auditing to Federal Financial Institutions Examination Council's (FFIEC) handbooks and standards

Preferred designations include CISA (Certified Information Systems Auditor), CISSP (Certified Information Security Systems Professional), or other relevant business designations