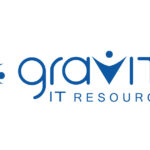 Gravity IT Resources
Job Title: Director of Payroll

Job Type: Direct Hire

Location: New York, NY preferred (Open to Inglewood, CA or Mt. Laurel, NJ)
Work Authorization: Must be eligible to work in the US without requiring sponsorship

Referral Fee: If you refer the right candidate to us and they get hired for this role….we will pay you +/- $4,000!!

---
Overview /Objective
The Payroll Director will be responsible for the successful processing and analysis of the bi-weekly payroll, which includes approximately 5,000 employees at peak times during the season and is made up of full time exempt, part time and seasonal nonexempt and certain collectively bargained union employees. This position requires the Director to have extensive experience with managing all aspects of payroll laws, time reporting laws, and experience with related systems and processing activities as well as have hands-on expertise. This position will lead the payroll team (inclusive of a time reporting team) and will be expected to implement best in class processes. This position will be tasked with maintaining a team that successfully runs payroll but also proactively audits and analyzes the payroll and time data. Gravity is looking for a dynamic and compelling leader who will work collaboratively the departments responsible for employing static and dynamic workforces (principally Human Resources, Football Operations and the Network and Digital content production teams.) Must be proactive, manage and prioritize complex and time sensitive activities to accomplish all key objectives and bring continual improvements to the department. The ability to lead, problem solve, set, and achieve stretch goals and work in team settings and independently are necessary skills. This position will be expected to deliver results-orientated leadership through best practices and processes that provide necessary strategic execution of Payroll plans across a variety of employee groups and locations.
Responsibilities

Manage all aspects of daily operations of Payroll department including supervision of staff.

Responsible for overall corporate payroll strategy and execution of the payroll function and its related services across the organization.

Experience with executive deferred compensation and performance-based compensation arrangements.

Experience with time reporting systems, time tracking labor laws and integration of time systems into core payroll systems

Ensure compliance with all federal, state, and local laws regarding payroll administration, tax payments etc. Resolve all matters involving compliance therewith.
Required Qualifications

Minimum 7 years of experience managing a large complex payroll processing environment for an organization with at least 2000 exempt and nonexempt employees in a multi-state environment. Minimum 5 years of experience in Cloud based payroll (preferably Oracle), including payroll processing, tax processing and reporting expertise.

Expert user knowledge of Oracle Cloud Payroll

Expert user knowledge of complex time reporting rules and systems; Kronos preferred.

Strong knowledge of payroll costing process to the general ledger and balancing

Skilled in report writing within Oracle and data analysis using advanced Excel.

Expert knowledge of payroll tax laws and complex employee benefit programs impacting payroll

Expert knowledge of various pay and deduction codes

Expert knowledge of executive deferred compensation plans

Functional experience with systems implementation and integration a strong plus

High level of leadership skills, motivator of staff and strong organization and accuracy skills

Ability to work independently and extended hours to meet all critical deadlines.