Director Revenue Cycle Applications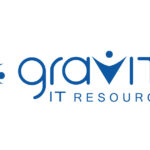 Job Title: Director, Revenue Cycle Applications
Job Type: Direct Hire
Job Location: Palm Springs, CA (Relocation Provided)
Client Info:
Situated in Palm Springs, CA, our client is the premier hospital in Coachella Valley. With one, convenient location and 400 beds, our client has a manageable scope compared to the sometimes chaotic multilocation health systems. Despite our client being situated in what can ostensibly be considered a resort town, the cost of living in Palm Springs is 10-20% less than other metropolitan areas in California. Many leaders working for our client have relocated from cities all over the country to enjoy not only working for this organization, but to take advantage of activities Palm Springs has to offer, like golf, hiking, mountain biking, and appreciating the mid-century architecture which is common in the area.  
Job Description
The Director of IT Business and Revenue Cycle Applications is a highly visible position that will collaborate with business stakeholders in human resources, supply chain, revenue cycle and finance. Under the general direction of the Vice President/CIO, this person will perform a wide variety of duties including planning, directing, and evaluating staff in implementing/optimizing various Financial and Revenue Cycle software. He/she is responsible for working with departmental leaders to identify and/or implement improved work processes and increased efficiencies. Interacts with management across the organization to develop actionable projects and activities in support of the company's revenue cycle and business application environment.
Highlights:
· Opportunity to take a solid healthcare technology foundation and develop strategies to take it to the next level
· Oversees a team of 17 supporting Epic, Workday, Hyland Onbase, UKG, 3M and other critical revenue cycle and financial applications.
· Reports to the VP/CIO of Information Systems
· Opportunity to be involved in the development of a multiyear plan to drive innovation, value and return on investment in revenue cycle and financial applications with a focus on patient experience and operational efficiency.
Key Required Knowledge, Skills, and Abilities:
· Thorough knowledge of best practices for Revenue Cycle technology and system analysis.
· Proven knowledge of budget development, contract negotiations, vendor management, and analyzing costs for new projects.
· Skill in leading, guiding and evaluating performance and providing training to improve performance.
· Ability to direct and manage multiple projects. Knowledge of project management processes and standards.
· Ability to interact with users, administration, physicians and staff.
Desired Attributes:
· Collaborative visionary leader with skills in driving innovation. Proven track record of being able to lead people and navigate change.
· "People person technologist" who knows how to engage peer leaders from a technology perspective.
· Excellent communication skills with the ability to engage customers, build consensus, collaborate, and relate complex topics and help users understand "the art of possible".
· Epic Revenue Cycle Certification(s) and project management is highly desirable.
Education
o Required: Bachelor's Degree in Information Technology, Health, Science, Business or HS diploma and an additional 4 years of related work experience.
o Preferred: Master's degree in Information Technology, Health, Science, Business or an equivalent combination of education and experience.
Licensure/Certification
o Required: None
o Preferred: Relevant and secondary Information Technology certification(s) in Epic Revenue Cycle and/or Project Management Certifications.
Experience
o Required: 5 years of progressively responsible experience in information technology or 9 years of progressively responsible experience in information technology without a Bachelor's degree. 3 years serving in a manager role or a functional leadership role and/or have managed other colleagues.
o Preferred: 5 years serving in a director or manager role or a functional leadership role and/or have managed other colleagues