Document Specialist/ Technical Writer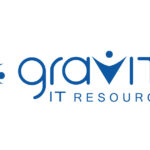 Gravity IT Resources
Job Title: Documentation Specialist/ Technical Writer
Location: Hybrid (Boca Raton, FL)
Job Type: Contract
Referral Fee:
Employment Eligibility: Gravity cannot transfer nor sponsor a work visa for this position. Applicants must be eligible to work in the U.S. for any employer directly
Position Overview
The contract writer will be responsible for drafting and reviewing documentation related to but not limited to, procurement activities, such as purchase orders, service agreements, vendor contracts, modifications, and amendments. Creates contract documentation, including the development of the scope of services, performance requirements, and terms and conditions. Develops language that defines the delivery, service, quality, and pricing for services or products procured. Ensures language is clear and consistent and coordinates with all business units and stakeholders to ensure all protocols, procedures, and requirements are developed in accordance with the Department's needs. Tasks also include the maintenance of an internal documentation library, providing and/or coordinating special documentation services as required, and oversight of special projects as needed. Must have strong organizational and project management skills and excellent writing and editing skills.
Required Experience and Skills
A minimum of 3 years of business or technical writing experience and working knowledge of procurement processes/documentation.