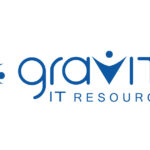 Gravity IT Resources
Job Type: 6-month contract
Location: Remote
Referral Bonus: +/- $100 per month
Our Client
Our client has been caring for infants, children, and adolescents since 1955. They opened their first office in Hollywood, FL. Since then, their physicians have cared for four generations of families with their first patients now bringing their children, grandchildren, and great-grandchildren to their practice. From South Florida to Tampa and Jacksonville, across the state of Florida and now across the country, our client has more than 200 locations nationwide.
The Job Overview
We are seeking a dedicated Drupal developer to join our growing company. You will collaborate with other developers, designers, and business users to integrate our website into a Drupal solution and then deploy the solution into Microsoft Azure. We hope that as a Drupal developer, you can put your passion for web development to work creating a beautiful, efficient website.
Responsibilities:
Below are some of the responsibilities a Drupal developer is expected to undertake in their position:
Develop wireframes and core site structure using Drupal
Adjust site parameters as needed
Offer best practices for site hosting and maintenance
Manage all uploaded media under compliance requirements
Develop a community section for the business's community to interact in
Offer feedback regarding development processes
Work with other development team members to ensure at least 99% site uptime
Troubleshoot any site-loading delays, UI/UX bugs, and other errors or issues as they arise
Implement site changes and technical team feedback as it is finalized into deliverables
Install Drupal solution on Virtual Machine within Azure Cloud
Job Qualifications and Skill Sets
Below are the qualifications that are expected of a Drupal developer:
Bachelor's degree in computer science, computer programming, software engineering, or a related technical field;
Three years' experience in developing websites, creating passion projects, or other means of developing expertise and familiarity with Drupal, HTML5, CSS, or other forms of web-based and Drupal development.
Familiarity with building and managing a content management system (CMS) including managing regular site updates and back-end upgrades.
2 years of experience working in a cloud deployment environment, preferably Azure
Implement all agreed resources to provide a responsive and visually appealing website and easy-to-use interface
Strong troubleshooting and analytical skills
Keen attention for detail
Clear and concise communication skills—both written and verbal
Excellent time and project management skills
Knowledge of Drupal implementation best practices, such as utilizing a CI tool, like Git or GitHub.
Ryan.Glenn