DSP Communications Engineer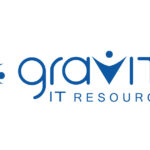 Gravity IT Resources
Who Are They
Our Client is based in central Maryland. Their mission is to make the connected world more safe and more secure for individuals, businesses, and governments. They've advanced the bounds of information theory, secured independent validation and patents, and built systems and networks that are revolutionizing secure communications.

Their Values
They believe that privacy is a right.
They endeavor to advance the boundaries of science.
They value personal and professional integrity above all else.
Why Them?
Our client thrives on solving complex problems. They think deeply about simple, foundational challenges in systems, signals, and science. They are essentially a deep-tech startup: our solutions aren't the "next best things" in security or communications; they're advances that were not considered possible, or practical… but they have achieved them, built the proofs, and are keen to press their advantage.
They are looking for motivated professionals who bring something different to the table, who come with curiosity and talent, and who represent fresh ideas and perspectives. Lastly, and most importantly: they are an equal opportunity employer who actively celebrates diversity and who is committed to creating an inclusive environment for all employees.
In addition to their unique culture and mission, they offer the following benefits:
100% Employer-funded Carefirst Open PPO
Employer-funded Health Savings Account
401(k) plan with Employer contributions
Employee Incentive Plan
All Federal Holidays and Generous PTO!
What You'll Do!
Our client has some ambitious goals. The DSP Comms role offers unique opportunities to broaden your experience and to use your talents to tackle challenges. Working there, you will contribute to the foundation of next generation wireless capabilities. Some of what the engineers do there will be to…
Implement logic in Matlab, C++, and/or HDL, and work with other hardware engineers to implement design into a system.
Derive requirements, conceptualize, define, design & prototype systems engineering solutions.
Work with systems architects and hardware engineers to develop, implement and test robust radio signal processing algorithms.
Is it a Match?
They are hiring for a broad range of roles and skills within the organization. Submit a resume if your experience aligns with any of the following:
Familiarity with Digital Signal Processing, including all aspects of signal and system design and optimization.
Familiarity with signal detection and acquisition, synchronization, channel estimation and equalization, scramblers, etc.
Understanding of major types of modulation techniques, including OFDM, single carrier, DSSS, FHSS, etc.
Understanding of additional system requirements (e.g. PAPR, interference rejection, etc).
Familiarity with standard classes of codes, including BCH, Reed-Solomon, Reed-Muller, Golay Codes, Convolutional Codes, Turbo Codes, LDPCs, Polar Codes, etc.
Ability to analyze systems and communication channels and choose modulation and coding (including code design, rates, puncturing schemes, etc) that are most appropriate to maximize performance.
Familiarity with major classes of cryptologic protocols, including symmetric and asymmetric key, and hash functions.
Familiarity with best practices for efficient and secure implementations of all major cryptologic functions on various software and hardware platforms.
Familiarity with the internal operations of major classes of cryptologic functions (e.g. AES, Salsa/ChaCha, Simon, Speck, ECDH, RSA, SHA. Some familiarity with the finalists of the NIST Lightweight Cryptography and the NIST Post-Quantum Cryptography competitions is also desirable.
Other Requirements:
Willing to work onsite at their Linthicum Heights Maryland office
U.S. Citizenship is required for all positions
COVID-19 Guidelines
The health and safety of our client's community is the highest priority. As such, Rampart Communications is requiring all employees, interns and contractors to be fully vaccinated with an FDA authorized and/or approved COVID-19 vaccine as a condition of employment. Requests for reasonable accommodations for medical, religious, or other reasons will be considered in accordance with applicable law.