Dynamics 365 Analyst/Product Owner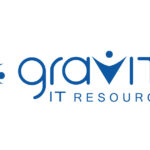 Gravity IT Resources
Job Title: Dynamics 365 ERP (D365) Product Owner/Business Analyst
Location: Deerfield Beach, FL
Job-Type: Permanent, Full-Time
Referral Fee: +/- $2,700
Employment Eligibility: Gravity cannot transfer nor sponsor a work visa for this position. Applicants must be eligible to work in the U.S. for any employer directly (we are not open to contract or "corp to corp" agreements).
Position Overview:
Gravity is looking for an D365 Analyst, Business Analyst or Product Owner to spearhead our client's implementation of Dynamics 365 ERP (D365) system. The successful candidate will gather requirements from users across the enterprise and be responsible for designing, configuring, testing and enhancing the D365 ERP system.
The successful candidate will have completed at least 1 end-to-end implementation of the D365 ERP system and have 1+ years of experience with the Finance and Operations (F&O) modules.
Our client is a $18B, Fortune 200 company in the automotive retailing, distribution and services industry. They are currently ranked in the Top 20 companies to work for in the US by Fortune Magazine, Top 20 best companies for diversity and have an amazing work culture and impressive long-term growth prospects.
Duties & Responsibilities:
Act as D365 subject matter expert to the business in Supply Chain and Finance.

Build and maintain relationships with corporate stakeholders, analyzing and understanding user stories, business processes, non-functional requirements, and system capabilities.

Perform configurations as well as communicating customization requirements with technical team.

Translating/Mapping business requirements into D365 functions. Helping to build and implement testing scenarios.

Working with implementation partners to ensure a smooth project and go live.

Working with the internal staff to implement functions and features of D365 as needed including but not limited to workflows, data imports and exports, automation, and optimization opportunities.

Develop a thorough understanding of the business needs and priorities by developing strong relationships with business owners.

Design, Configure, implement, and support Dynamics 365 application user security in O365 environment.

Keep updated on planned service outages and feature releases with Microsoft. Coordinate with the technical team and business stakeholders.

Accountable for properly following all IT standards, processes and methodologies as applicable including but not limited to Quality Assurance (QA), Project Management Life Cycle (PMLC) and Software Delivery Life Cycle (SDLC).

Understand and define functional requirements to interface with ISVs.
Required Experience & Skills:
1+ full-cycle Dynamics 365 Finance & Operations implementations required.

1+ years of functional experience in Dynamics Finance & Operations.

Must have experience with agile methodologies, preferably SAFe

Experience participating in functional design, configuration, and process alignment

Detailed understanding of Financial System and/or Supply Chain and Manufacturing concepts and general module functionality.

Proven ability to provide business analysis and/or system development/configuration deliverables related to process improvement.

Experience with a software and systems development life cycle.

Microsoft Dynamics 365 Finance & Operations certifications a plus.
Kristin.Raymond