Ecommerce and Analytics Manager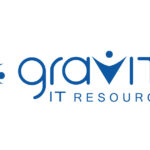 Gravity IT Resources
Job Title: Ecommerce and Analytics Manager
Location: Remote
Job Type: Direct Hire
Work Eligibility: U.S. Citizen or Green Card Holders only
Position Summary:
The Manager of Ecommerce & Web Analytics will report to the Director of Ecommerce Analytics and provide insight into the performance of websites and digital initiatives through analysis and communication of results. A keen ability to turn data into consumer-centric, behavioral insights is required. This role will cross-collaborate with multiple departments including Product Owners, Marketing, and Experience to gather information, communicate insights and share results.
Essential Duties and Responsibilities:
Passionate about consumer behavior, digital marketing and web analytics

: Leverage data to derive insights to help optimize and support ecommerce goals.

Strong Business Partner:

Liaise with cross functional teams to understand and clarify data and analytics needs for projects including ad-hoc reports, project strategy, and behavioral analyses. Encourage teams use data to answer business questions rather than provide a list of metrics to drive project development and report on performance.

Be a subject matter expert for web analytics (Adobe Analytics)

Perform ad-hoc analyses to answer business questions, drive insights, and enable business decisions.

Support design, creation, and execution of periodic standard reporting and dashboards for client website

Develop measurement plans for in collaboration with Analytics Tech and Performance Strategy teams. This includes identifying KPIs, reporting, tracking recommendations and output communication.

Proactive Analysis:

Without explicit direction, identify strengths and opportunities within the ecommerce business. Consider the customer's mindset in choosing to interact with client website. and how we are fulfilling their expectations. Identify small issues that have the potential to become bigger and address beforehand. Must have a deep understanding of ecommerce and how our website operates

Idea Follow-Thru:

After identifying strengths or challenges in web performance, develop solutions to exaggerate strengths or minimize issues based on behavioral insights. Recommend A/B test ideas.

Team Leadership & Development:

Manage an analyst or a team of analysts, helping to enhance quality of output, and oversee their development. Provide open and honest feedback on a regular basis while training employees on knowledge gaps.

Excited to Do the Work:

Must be comfortable doing the day to day reporting in addition to team management and oversight.
Qualifications, Knowledge & Skills:
Bachelor's degree in Marketing or quantitative discipline (mathematics, data science, statistics, etc.)

7-10 years of experience in web data analysis or user experience in a multi-channel marketing environment with a focus on Direct Response, Ecommerce, Retail, or Travel and Hospitality

Experience with web analytics tools required; Adobe Analytics experience preferred

Ability to work at a detailed level while maintaining an overall project and business perspective

Candidate must possess strong written and verbal communication skills and be able to work effectively with all levels of personnel.

Strong PC skills are required

Technical Skills: Advanced knowledge of Microsoft Word, Excel, and PowerPoint required. Adobe Analytics (preferred), Google Analytics, ContentSquare, SimilarWeb strongly encouraged.

Foundational Knowledge: Strong understanding of cross-functional ecommerce processes, digital marketing, and operations

Effective Planning: Ability to manage multiple projects simultaneously and meet deadlines, while also producing highly accurate and dependable results. Be able to pivot seamlessly.

Relationship Building: Ability to develop and maintain strong relationships with cross-functional partners

Complex Problem Solving: Knowledge to ask the right questions to help identify root causes and develop recommended approach to solve for improved user behavior and conversion performance.

Presentation and Storytelling: Strong aptitude to present data into simple, concise, and engaging stories that bring insights to the forefront to technical and non-technical audiences

Leadership: Ability to influence, inspire and collaborate with team members and while driving a culture of inclusion and engagement

Results-driven: Ability to complete tasks efficiently and thoroughly by meticulously ensuring data and insights presented are accurate.

Negotiating and Persuasion: Able to bring others together to try to reconcile differences and persuading others to your point of view.
Jessica.Speer