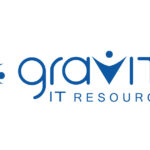 Gravity IT Resources
Essential Functions
Strategy & Planning
• Ability to perform in a team environment
• Work with business and IT teams to plan new features, gather requirements, and suggest solutions.
• Acquire and interpret business requirements, create functional specifications, and determine the most efficient/appropriate technologies.
• Support the entire application lifecycle (concept, design, test, release, and support).
• Ability to work with new technologies while showing drive, versatility, adaptability, and creative thinking.
• Help foster a culture of innovation and out-of-the-box thinking.
Acquisition & Deployment
• Perform programming assignments requiring an aptitude for established programming standards, methods, and best practices.
• Assist team in designing application and database components for new features.
• Collaborate with other teams to ensure shared use of standard tools and processes.
• Communicate effectively by using natural language and by writing clear and concise code.
• Deliverables for this role are working software that is continuously integrated and tested.
Operational Management
• Assist in the discovery and investigation of critical production problems as required.
• Maintain and modify web applications; make approved changes by amending application documentation, developing detailed programming logic, and coding changes.
• Help foster the development of the team's cross-functional and collaborative capabilities.
• Support and practice code quality through clean coding principles.
• Manage and prioritize workload between project and maintenance tasks.
• Document and share knowledge with development teams.
Incidental Functions
• Research new technologies, including tools, components, and frameworks.
• Make presentations to management, clients, and peer groups as requested.
• Analyze the performance of programs and take action to correct deficiencies based on consultation with clients and approval of supervisor.
• Assist with other projects as may be required to contribute to the efficiency and effectiveness of the work.
• Minimal travel is required.
• Work outside the standard office 7.5 hour workday may be required.
Position Requirements
Formal Education & Certification
• Bachelor's Degree or foreign equivalent in IT-related field or equivalent experience.
Knowledge & Experience
• 2+ years of IT experience.
• 1+ years of J2EE and Java Web Application experience, including Java Servlets and Java Server Pages (JSP).
• 1+ years of object-oriented analysis and design.
• Experience working with customers to build and formulate business requirements.
Experience with command-line tools
Preferred Experience
• Experience with HCL Commerce or IBM Websphere Commerce platforms.
• Experience with SOAP and/or RESTful web services.
• Experience with microservices.
• Experience with the Spring or Spring Boot framework.
• Experience creating and consuming APIs
• Experience in an Enterprise Relational Database Management System (RDBMS) such as Oracle, DB2, SQL Server, PostgreSQL, or MySQL.
• Experience with the Model-View-Controller (MVC) design pattern.
• Experience with virtual machines and containerization
• Experience with version control systems such as git, mercurial, or subversion.